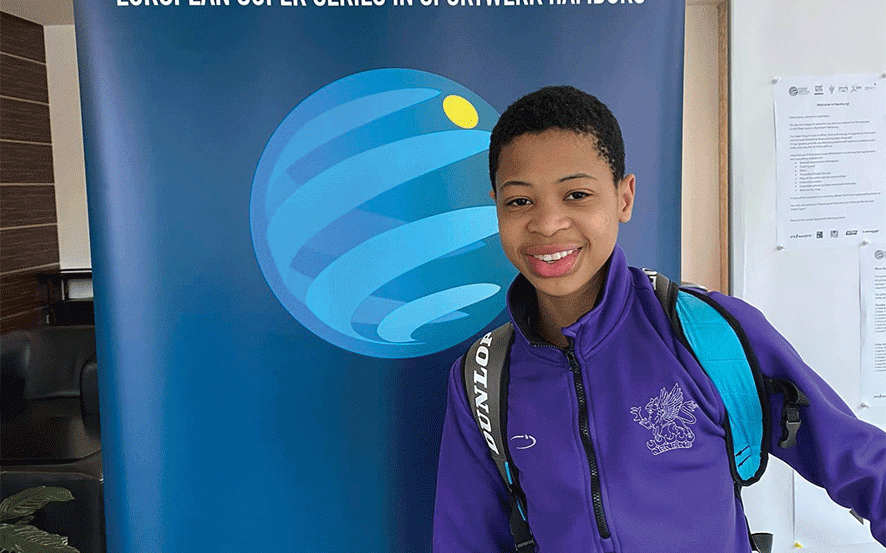 ZIMBABWE squash sensation, Ryan Gwidzima is set to get high-performance mentorship from England-based coach Jesse Engelbrecht, a former local squash player who runs an academy, Sportmind, in that country.
SportMind is taking on board Gwidzima (17), who recently debuted in the 2023 World Junior Squash Championships where he finished 56th from a pool of 126 players.
The details of Gwidzima's attachment with SportMind and the Jesse Engelbrecht Squash Academy were not spelt out in a statement that the organisation released yesterday.
The statement read: "SportMind.io, a sports performance initiative dedicated to building the mental strength of athletes, proudly announces its collaboration with 17-year-old Zimbabwean squash sensation, Ryan Gwidzima. Jesse Engelbrecht, the passionate force behind SportMind and a proud Zimbabwean has been tracking Ryan's journey for years. Seeing such undeniable grit and drive in a young talent, Engelbrecht felt a deep-seated desire to lend his expertise."
Engelbrecht said the partnership with Gwidzima will involve refining the young squash player and developing him on and off the court.
"Ryan's narrative is relatable, echoing the struggles and triumphs I experienced growing up in Zimbabwe. Keeping track of his dedication over the years, especially with the challenges he's faced, I felt an immediate connection. This collaboration is not just about refining skills; it's about developing a powerful mindset and way of thinking, both on and off the court. Ryan's story epitomises the essence of determination. His age, his early achievements, and the adversities he's overcome resonate with the vision I have for SportMind. Our collaboration goes beyond mere mentorship; it's a commitment to uplift and empower a fellow Zimbabwean, paving the way for his brighter future," Engelbrecht said.
Gwidzima was introduced to squash at a tender age at the Suburbs Squash Club in Bulawayo and has represented the country well, locally, regionally and internationally over the years, earning a scholarship to the prestigious Wycliffe College in the UK in 2018, where his stay was cut short due to the COVID-19 pandemic, forcing him to come back home to complete his Ordinary Level studies at Falcon College in Esigodini.
Engelbrecht, born in South Africa but at one time, settled in Zimbabwe, represented the country in a number of international tournaments and the 2022 Commonwealth Games.
Related Topics