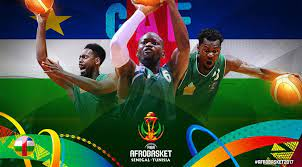 The race to the sole FIBA AfroCan ticket for the Zone 6 teams is full of twists and turns. And the game between Zambia and hosts Zimbabwe is proof that nothing is yet decided.
The match of the day turned out in favor of Zambia, who claimed a most precious victory (63-53) over Zimbabwe, thus keeping their hopes alive.
The man of the moment was Nalumino Collins Simioti. He carried Zambia's expectations all along, scoring 17 points and contributing 4 rebounds and 2 assists to his side's victory. Elijah Mukelabal chipped in 10 points and 4 rebounds.
Zambia relied on their defensive rebounds (31) and their ability to score from inside the paint to win the game. Figures show that they scored 36 points from inside the paint, and a total of 21 points came from the bench, while Zimbabwe's bench produced only 13 points throughout the game.
Furthermore, Zambia were more active at the offensive end than their opponents. Their locked-up defense grabbed more rebounds (14 rebounds) from which they scored 12 points.
Zimbabwe, on the other, heavily depended on their star player, Vitalis Chikoko. He recorded a double-double, with 15 points and 15 rebounds, but his efforts proved vain as he watched his teammates collapse.
Indeed, the two sides were committed to make a difference on the court. And they both threw themselves in the battle for victory from tip-off, and finishing the first quarter on an even note (16-16).
And Zimbabwe did not miss the chance to take the lead, finishing the second quarter with a 19-15 score and grabbing a meagre 5-point advantage by half-time.
Determined to show that their initial run in the game was no fluke, Zambia turned the tables around and made the break in the third quarter (16-7), heading into the final straight with a 4-point advantage (46-42).
It was clear at this point that whoever missed the most opportunities would be on the losing side. And this was exactly what happened as Zambia cold-bloodedly sank 17 points in the last quarter, while Zimbabwe could only produce 11.
Final score : 63-53 for the visitors, This however, sets off things for a most passionate return leg as Mozambique, Zimbabwe and Zambia share the same 1-1 record.
The two teams are set to clash again today for Gameday 4 in what is seen by many as a do-or-die game. FIBA
Related Topics