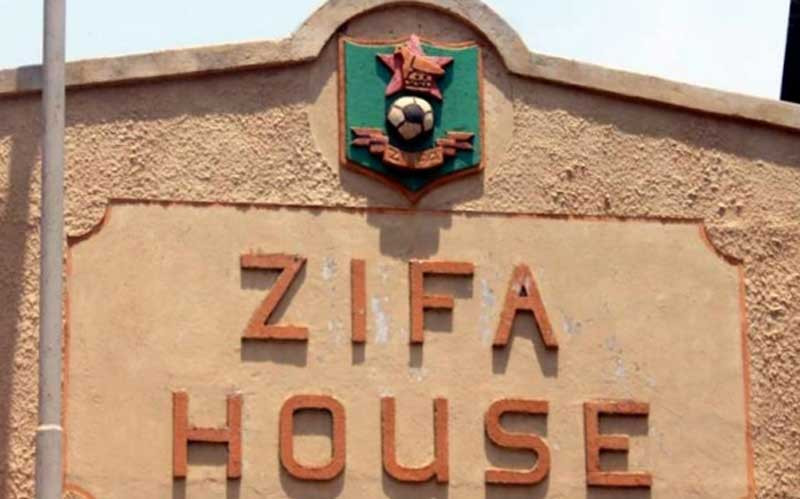 A SUSPENDED Zifa board member has warned local coaches and referees not to be fleeced of their money by enrolling for coaching and referees courses being run by Zifa because the certificates will not be recognised by both Fifa and Caf.
Zifa's interim executive board led by Gift Banda has since last year been running different coaching and referees courses including Zifa Level One and Level Two coaching courses.
The association have also advertised that they will later this month, from February 20-25, conduct a coaches refresher course for Caf A licence holders. Zifa technical director Wilson Mutekede said the refresher course will be conducted by a foreign instructor.
Caf A licences are valid for three years after the year of issue or renewal.
The holder of the licence needs to renew the document for a further three years upon completion of a refresher course organised by Caf.
Contacted for comment on allegations made by the former Zifa board member, Mutekede said the Caf A refresher course and the certification are recognised by the continental football governing body even though Zifa is suspended by Fifa.
"The courses are not organised by Caf itself. It's a prerogative of the member association or the convention member to arganise the refresher course for its coaches as stated in Article 33 of the Caf convention," said Mutekede, who then revealed that they have since settled for a local instructor Nelson Matongorere to conduct the course.
"We are not in Caf at the moment, but we are always in Caf. We are suspended (by Fifa), but in terms of course education when we revert back, which system are we going to use?" he asked rhetorically.
"We are suspended, but we can't suspend ourselves from knowledge acquisition. Knowledge acquisition should be a process that is ongoing. It's unfortunate that sometimes a (bad) tone is set and people run with it and in the process we tend to miss some important and critical things. We don't want to be idle for another two years when we are admitted back (into the Fifa family) and we discover we have not been aligned to the new trends. Yes we are suspended but in terms of knowledge acquisition we are still part of the same Caf processes."
The suspended board member, who chose to remain anonymous, however, insisted that the courses being conducted are "just a fundraising gimmick by a desperate association," and all the certificates and licenses issued are "fake".
"What these guys are doing is nothing but a fundraising gimmick," he said. "The reasons those refreshers are done is to update the coaches and referees on the latest methods and they are done under a Fifa accredited institution. At the moment Zifa is not. So what they are doing is akin to someone saying I can give you a Cambridge certificate if you come and write an exam when they are not an accredited Cambridge examination centre. These guys know what they are doing is criminal, but there are desperate people out there who want to coach and who really think if they go for those refreshers, their Caf A licences are going to be renewed. They are just being taken for a ride. They (Caf A licences) remain obsolete certificates which will only be renewed when a legitimate Zifa, accredited by Fifa is running those courses. So weather they bring a foreign person or a professor of football to come and do the courses, it will not change anything. Yes the skills might be transferred, but the certification will still be null and void."
Zifa is currently suspended from the Fifa family due to government interference following the decision by the Sports and Recreation Commission (SRC) to dissolve the Felton Kamambo-led executive board three years ago.
"Several referee courses were being held where officials were promised by Zifa that 'we are doing training programmes to select Fifa panel referees for the 2023 season'. This was late last year, and referees were forced to fork out in access of US$120 in hope that they are going to be accredited by Fifa. Zifa knew this was fake, nothing that they will do will be recognised by Fifa, and today those referees are there to only referee in the boozers local league that we created. None of them can ever go to a Fifa panel," the former board member told NewsDay Sport.
Every year all Fifa affiliates, including Zimbabwe submit names from a list put up by the referees' committee after various training programmes to be on the world football governing referees' panel.
The names are submitted through a legitimate FA and a legitimate secretariat on request of Fifa.
"Those people knew this is not going to happen but they went on to dupe referees of their hard earned money. None of our referees are close to anything that is called a Fifa panel at the moment," the former board member noted.
Zifa has also said they plan to conduct coaching and referees courses for teachers and tertiary officials this year, targeting 15 000 institutions.
Each teacher is expected to pay $150 000 to attend the training with Zifa set to make in excess of $3 million.
Coaches that do not hold Caf A licences are not allowed to sit on the bench for local Premier league games.
Only Caf A licence holders are also eligible to sit on the bench for Caf games.
"When Fifa reinstate Zifa, all those certificates are going to be disowned. You cannot have a certificate that was issued at the time the institution was not accredited... its fake, so this is money down the drain. They are just stealing money from dedicated individuals who wants to be coaches and referees by carrying out fake coaching courses. It's only fair that people should know this so that if they want to go ahead and buy fake, it will be out of their choice. This is daylight robbery by fraudsters who are fortunately being supported by the SRC," the former board member said.
"There is a lot of fraud being perpetrated by this illegal grouping led by Banda and masquerading as Zifa board. These people are just imposters put in by SRC but are not recognised by the owners of the football franchise which is Fifa. Any decision that these people make since their inception is purely null and void."
The suspended member said Zifa will only be readmitted back to the Fifa family if the conditions that were set by the world football governing body are met.
Those conditions include an unconditional reinstatement of Kamambo and his board.
However, SRC have vowed that they will not reinstate Kamambo and claim that they are "talking with Fifa" on reforms that will see the country being readmitted.
"This is all a fallacy by the SRC. Fifa's conditions are clear. Organised football can only come back when the conditions setup by Fifa are met. For now Zimbabwe is not part of football and therefore cannot try to link their boozers activities with those of football as recognised and licensed by Fifa. Zimbabweans are being taken for a ride and there is not going to be any organized football no matter how many restructuring committees are constituted and no matter how many reports and press releases are going to be written. SRC must show the people evidence that Fifa has agreed to their purported arrangement. Is there any other letter from Fifa except the one which is in the public domain which was suspending Zifa which lays bare the reinstatement conditions that FIFA will only work with. Why is SRC creating its own conditions as if they are now Fifa. You cannot use chicanery when it comes to Fifa. This is a world institution which has got very strict standards which they don't bend for specific people or for specific political ends. They apply their law objectively, transparently and properly," the former Zifa board member added.
Related Topics