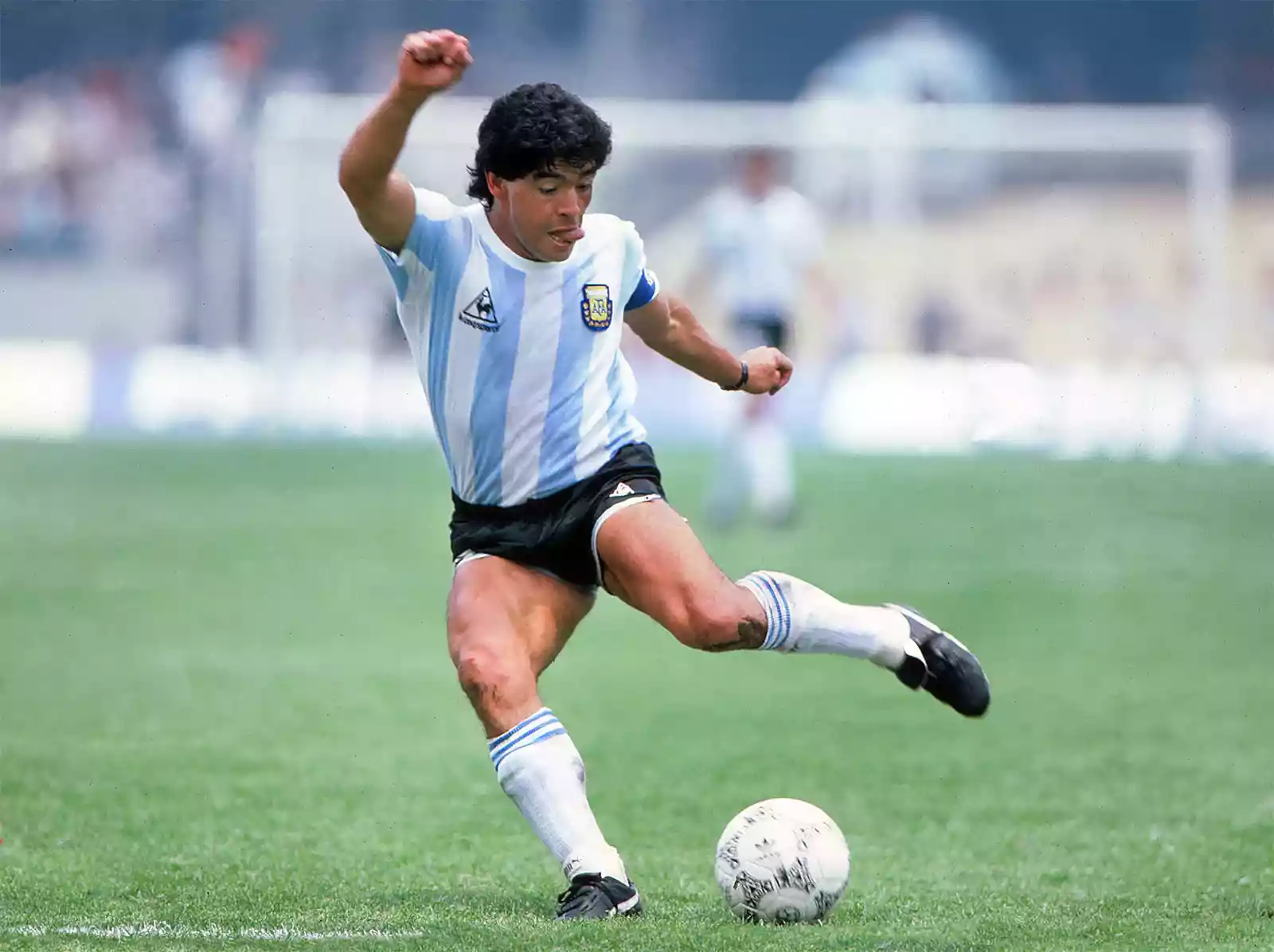 I
HAVE just returned from the Lusail Stadium in Doha, Qatar. It's gone past 4am on Saturday morning and I have just witnessed the most unimaginable night of football I could ever have hoped to experience.
I will explore Argentina's pulsating and gripping quarter final penalty shoot-out victory over The Netherlands in greater detail in next week's article, but with just two more quarter finals later today and after almost four wonderful weeks of World Cup action, we are now most definitely getting into the business end of Fifa 2022.
This is a World Cup that is acquiring legendary status and stirring up the soul and imagination like no contest has a right to or ever been able to.
The stand out performance of the round of sixteen was delivered by Portugal in their tie with the Swiss who very quickly found out to their dismay that their clockwork efficiency was insufficient to keep time and pace with the power, panache and poise of the peri peri power Portuguese.
The 6-1 scoreline on the day was an accurate reflection of a one-sided contest which as early as halftime had left the Swiss with an alpine insurmountable mountain to climb.
Japan too were ultimately penalized by their own penalty-taking skill deficiencies in the penalty shoot-out with the remarkably ageless, crafty and tough as nails Croats who themselves went on to record yet another shock in this bonanza World Cup of shocks and surprises when they edged everyone's favourites Brazil on penalties in a dramatic quarter final.
France were the pundits second favourites at the outset of the World Cup and if anything their performances thus far have strengthened that belief.
In Kylian Mbappe they have the most potent force in world football and he has been bar none, the player of the World Cup.
Will the French be able to combat the human arsenal waiting in the form of the very best English side since 1966. Their comfortable disposal of Senegal has left me convinced that England have it in them to create the kind of history that will be talked about for generations.
This is a side that the nation of England can exalt in, can excite in, can embrace and embellish.
However, I'm puzzled by the fact that when finally at last, England do have a very real chance of success, their very own media have been curiously quiet and down-playing their chances of it's coming home.
This is absurd because in previous tourneys going way back to 1982, England were never serious contenders but they were hyped up so unrealistically only to return home dejected and empty handed. Of course France will, as they have been throughout history, be England's biggest adversary and Les Bleus go into the contest as firm favourites. An England win, however, would then pit them against either Portugal or Morocco in the semi-finals which would be another serious examination of their credentials.
Personally, I've got my prayer beads in hand because I have this insatiable need, desire and yearning for an England final against Argentina so England had better finally come to the party.
It would be a remake of the classic 1986 World Cup quarter final in Mexico City. It's a match which propelled the cheeky little urchin footballer Diego Maradona into modern folklore as the craftiest, cleverest cheat that ever played the game after using his hand to score and then publicly announcing it as the hand of God!
What many Englishmen refuse to this day to acknowledge though is that it's the very same game that unveiled him as the greatest player of all time when he dribbled from within his own half past five English players and a sprawling English goalkeeper Shilton to score the best solo goal ever.
Argentina with the supposed devil Diego handling things then went on lift the World Cup beating West Germany 3-2 in the final, much to the chagrin of the bitter English. For the English, coming as it did in the background of the British and Argentina Falklands War, it hurt even deeper and it's a game that fuelled the hatred and acrimony that still exists to this day.
England therefore hates Diego Maradona with an indescribable passion. If Diego Maradona had been anything other than Argentine and if his opponents on that magical night in Mexico had been anything other than English, then Diego Maradona would have long ago, been lauded, praised to the rafters, immortalised and sensationalised as a talent that would never be equalled or eclipsed.
Until that is, now of course and the arrival of Lionel Messi, the greatest goalscorer, playmaker and football brain all rolled into one! An England versus Argentina final would see Lionel Messi break English hearts yet again. Scarily, the parallels with Diego Maradona are so incredibly real that you couldn't script it.Thirty six years after Diego Maradona lifted the World Cup for Argentina destroying and crushing English hearts while doing so,Lionel Messi is in prime pole position to do exactly the same.
It's almost as if Messi is the reincarnation of Maradona, albeit a more refined, purer and more sane version! He's going to destroy all the tags, labels and myths that have been unfairly cast on him. He is going to falsify the fiction that he failed for his national side (95 goals) in Argentina colours suggests otherwise!) and silence the unfair media nastiness that has hovered over him throughout his career.
He will accordingly take over the mantle as not only Argentina's greatest ever player but also the mantle as the greatest player that ever walked the earth.
As the crown of the greatest player passes from Diego Maradona to Lionel Messi, it's symbolic that it's also the year that England passed over its crown to the ever youthful prince and now King Charles.
Imagine too if you may as all this unfolds that England's northern neighbours and independence seekers Scotland become Argentina's accomplices in ensuring that the cup goes to Argentina in the form of a Scotsman by the name of Alexis Mac Allister!
Qatar right now is a cacophony of blue and white and the Argentines themselves have quite literally ambushed Doha with reports indicating that as many as 45000 have made the great trek from Argentina.
Furthermore there is widespread support from local Qataris and other neutrals for Messi to end off his career with a World Cup triumph. People in general at the World Cup have not come to see Neymar, CR7 or even Kylian Mbappe for that matter.
They, like this writer, admittedly have come to see Lionel Messi; to cajole him, to support him, to get him past the line to the promised land of World Cup success. Right now it's impossible in Doha to find an Argentina shirt, let alone one with Messi emblazoned on it.
The Messi phenomenon has broken new ground, the Argentina spectacle at the electrically charged stadiums as I witnessed a few moments ago is unlike anything ever seen at a World Cup and the stage is primed, ready and set for a Messi inspired Argentina victory. I just pray though that it ends with victory against England as it would be so much sweeter!
Till the next time folks…."Don't cry for me Argentina!"
Related Topics