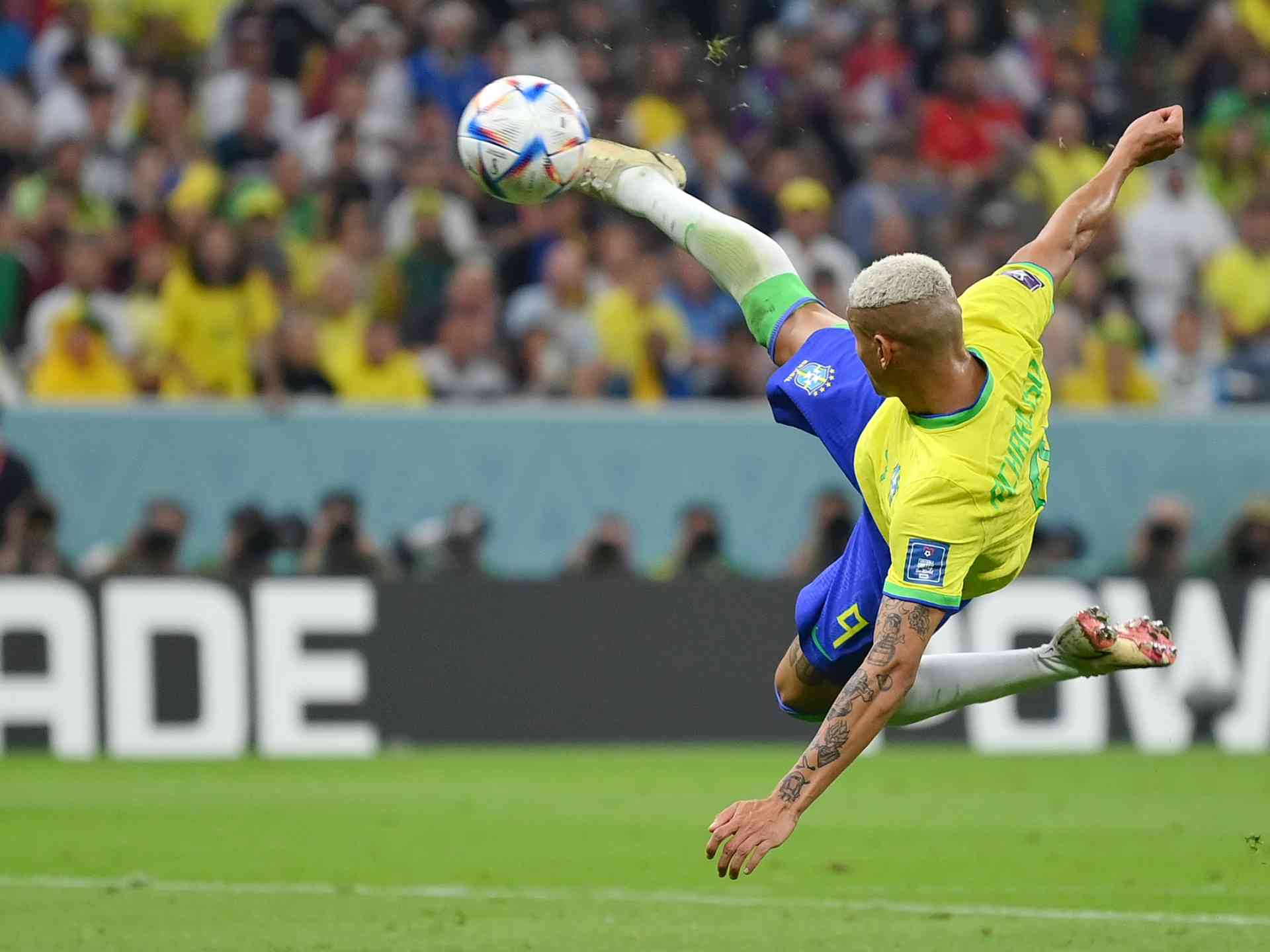 A World Cup that has it all!
Shocks and surprises, twists and turns, interest and intrigue, ebbs and flows, VAR and often VARLESS, stars and even a few stripes and loads and loads of injury time!!
It kicked off on Sunday amidst much fanfare and spectacle and finally the focus has turned to the game itself!
The hosts though have been unable to shift the attention from their country's hosting of the World Cup to their actual football team who sadly after two successive sorrowful showings, have become the worst footballing hosts in the entire history of the World Cup.
Qatar might be putting on a mega showpiece of a World Cup but its team is in pieces and officially already out of the show! They were woeful against Ecuador, technically deficient, but also guilty of showing no heart, passion or fight.
It's embarrassing because as hosts they have had an eternity to prepare and their players are all based in Qatar.
Yes, they did improve quite considerably against Senegal and showed a lot more fight, but could still not prevent another defeat in going down 3-1.
The Netherlands and Senegal contested the other crucial clash in the group with two late goals edging a rather uninspiring dour Senegal side.
The Netherlands and Ecuador then cancelled each other out in a 1-1 draw, with the Dutch hanging on at the end.
The match though served once more to enhance the appeal of their goal scorer Cody Gakpo.
This giraffe like gilder gem of a goal scorer has already doubled his market value in this opening week and his club PSV must be licking their lips.
Senegal, meanwhile, with their expected victory over Qatar finally broke Africa's duck at the tournament.
It had been a pretty bleak week for African sides up to then, highlighted by the perpetually publicised press about Ghana's second half goals in their 3-2 loss against Portugal being the first goals scored by an African team in five matches played.
It was also the same clash in which Cristiano Ronaldo ensured his footballing immortality by becoming the first player to score in five World Cup finals.
Of the other African sides competing, Cameroon who had promised so much, truthfully delivered so little in an abject showing against Switzerland.
Tunisia and Morocco did at least salvage some African pride with encouraging drawn matches against Denmark and Croatia respectively and will approach their remaining ties with some measure of confidence.
Group B got off to a stormer on Monday with England's comprehensive battering of a shell-shocked Iran by six goals to two.
It was a performance which displayed their credentials and established them as one of the outright early favourites.
Cynics will sneer and point out that it was only Iran and nothing to get all excited about, but that's to be dismissive of a top draw display not seen by an English side at a World Cup in decades.
There were a number of standout English performances.
Most notable was that of Jude Bellingham, a generational talent who is going all the way to the top.
After all the transfer speculation linking him to Liverpool, my message to Jurgen Klopp is that if he fails to bring him over to the Kop, then he will have flopped and quite possibly face the likelihood of the chop!
Wales and the USA complete Group B and provided yet another entertaining game of two halves in their 1-1 stalemate.
Wales will now be fearing for their progression after a chastening loss to Iran and will expect the worst with England waiting in the wings.
The USA too, after a confidence boosting goalless draw against England will not be comfortable in the knowledge that it's an Iranian jihad up next in a match they have to win in order to progress to the next round.
Kudos to Iran who after making a courageous political statement the other day went on to additionally make a fantastic football statement with a dominant and deserved 2-0 win over Wales.
The match will also be remembered for the atrocious challenge by Welsh keeper Hennessey on Iranian forward Mehdi Taremi which garnered him a red card.
It brought flashbacks of German keeper Harold Schumacher's horror charge on French player Patrick Battiston in the 1982 World Cup semi final.
While England whetted our appetites, what was to follow was a main course of such mind blowing proportions that it caused seismic shocks and reverberations around the globe.
Argentina had entered the fray as one of the firm favourites on the back of a 36 match unbeaten run.
The general consensus was that their opening encounter against Asian undergoats Saudi Arabia would be a mere formality.
After an early Lionel Messi penalty, they appeared to be coasting to a record equalling 37th unbeaten match.
The second half though was turned on its head by two stunning quick fire Saudi Arabian goals.
Argentina were numbed and failed to recover as their first half profligacy and a woeful second half performance left them in utter shock and disbelief.
With Poland and Mexico playing out a meek draw, there is some relief and belief that it's still very much in Argentina's own hands.
Mexico stands in front of them on Saturday in what is in essence the first of two finals for the Albiceleste.
The sacrifice of Argentina had barely died down when Japan launched their Kamakazi on Germany.
Like Argentina the day before, Germany had paid the price for woeful finishing in the first half and Japan proceeded thereafter to clean them up in the second half winning 2-1. It was another classic game of two halves with Germany bossing the first half and Japan taking charge of the second.
It was without a sushi of doubt the most significant Japanese victory in history and another clear-cut case that the gap between the historically established nations and the traditionally weaker nations has narrowed.
Previously, a nation like Japan might have displayed the right intensity, attitude and skill.
To this they have now added a dollop of tactical acumen and the results are out there for all to see.
German fans meanwhile must be seething after the long trek to Qatar only to see Schlotterbeck against Japan lying on the deck like an absolute wreck!
German coach Hansi Flick had better come up with another trick or two by the end of the week.
If not, Spain will inflict more pain and Germany may well be the first heavyweight on the plane home, reminiscent of their disastrous 2018 campaign.
Spain had themselves produced the stand-out goal scoring performance of the first round with a thumping 7-0 victory over hapless Costa Rica and Sunday's match versus Germany will ascertain whether it's time to consider Spain as title favourites.
Everyone's tournament favourites Brazil and France did not disappoint although they did so in contrasting fashion.
The French came from behind to eventually and resoundingly thrash Australia 4-1.
They have such world class talent upfront that even the absence through injury of Karim Benzema is hardly felt.
Brazil meanwhile did what Brazil do ultimately and that is play the beautiful game like no one else possibly can.
Richarlison's goal was a bicycle kick of bountiful beauty and has made a case for goal of the tournament, already!
It must be said that the consummate ease with which they dispatched of technically sound and organized Serbia while still in second gear, suggests that Brazil will take some beating.
Till the next time folks…enjoy the footie. I'm loving it, I'm sure you are too!
Feedback: Twitter @thesoccerwhiz
Related Topics