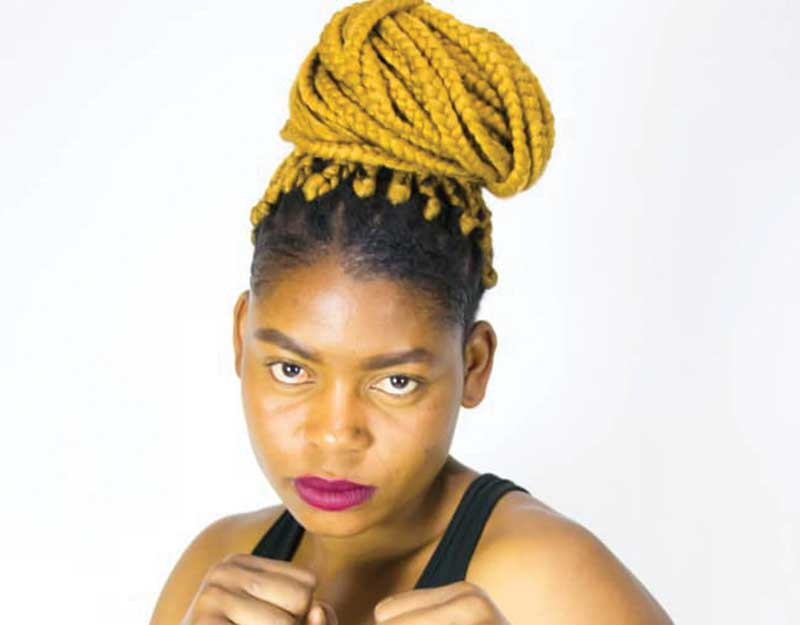 Zimbabwe's top female boxer Kudakwashe "Take Money" Chiwandire will finally get a chance to defend her World Boxing Council (WBC) Interim Super Bantamweight title after government pledged financial support for the bout to take place next Friday night.
The fight failed to take place as planned last week due to financial challenges and all is now set for the bout with Take Money's opponent Mexican Zulina Munoz set to arrive in the country tomorrow.
A couple of postponements, as the title fight promoters Delta Force failed to meet the requirements to host such an event, had left Chivandire frustrated, but now she can make her final preparations with the assurance that she will finally take to the ring.
Failure to host this event would have resulted in her being stripped of her title without throwing a single punch and would have missed a chance of pocketing US$20 000 that is at stake.
The 26-year-old clinched the title in February after defeating Zambia's Catherine Phiri.
In a statement, the Zimbabwe National Boxing and Wrestling Control Board (ZNBWCB) said the government intervention was in line with empowerment of the girl child.
"Motivated by the need to empower the girl child, the government of Zimbabwe has moved in to provide the critical financial support for hosting this historic event and allow Chiwandire a chance to defend her title. The hosting of this boxing tournament profiles Zimbabwe as a sports tourism destination of choice allowing the combat sport sector to effectively contribute to the growth of our economy," the statement read in part.
Though the government has stepped in, the ZNBWCB implored the corporate world to chip in as they seek to develop combat sports in the country.
"The ZNBWCB board is cognisant of the need to create an environment that ensures the development of combat sport in Zimbabwe. We, therefore, appeal to individuals, the public and private sector to partner with us in this journey. We rally all the boxing stakeholders to work together and defend the national pride. We appreciate all the work put in by Delta Force in organising this tournament as well as support from the Manyuchi Academy for sponsoring the supporting bouts for this tournament. We are still in communication with other promoters to come on board as well."
Follow Magreth on Twitter @MagrethRuzvidzo
Related Topics