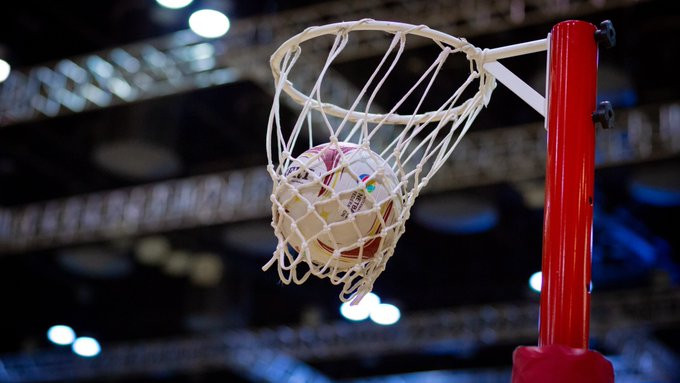 UNDER-19 netball team coach Simbarashe Mlambo believes investing in junior development is key in maintaining continuity in the sport.
The coach spoke as the team prepares for the 10th edition of the African Union Sports Council (AUSC) region 5 games in December.
The netball team had a fruitful tour in June when they emerged champions in the Confederation of Southern Africa Netball Association (COSANA) Tri-Nations series in Blantyre, Malawi— a platform which was used to prepare the team for the upcoming regional games.
The games are scheduled to run from December 2 to 11 in Lilongwe, Malawi.
"I think every club needs to invest in juniors, definitely it will go a long way. Looking at the way things are in Zimbabwe right now. I think that's where we are lagging behind because school sport has to be supported and this ensures continuity in clubs and in national teams. It's really important for us to make sure that we have got a lot of support," said Mlambo.
Mlambo, who doubles as the Zvishavane-based Platinum Queens coach noted that although the games are just a few months away, working with a young team was manageable.
"The task with young people is always there but I actually feel that young people are much easier to train. They don't ask a lot and they just listen to you — they are manageable and you can easily manipulate their way of thinking, change their way of play and make them adapt. So it's not really much of a task but the problem might be maybe in camp — being able to camp properly and if not, we might have a bit of a challenge in coordination. That's why we are trying to maintain the team that played at the Tri-nations series in June and maybe boost it in one or two places," said Mlambo.
Reflecting on their previous encounter in June, the Young Gems coach remains confident that they still have a chance if they maintain their performance.
In the Tri-nations series, the team won three of their four games — beating Namibia twice before losing their second encounter against Malawi with just a single goal.
"The girls were very happy with the achievement and I was also happy as the coach because we had a very limited time to prepare. But it was really a good experience and they got their confidence though they lost one game," he said.
Meanwhile, 20 players have already been selected for the tournament while waiting for the Zimbabwe Netball Association to come up with camping dates.
Follow Magreth on Twitter @MagrethRuzvidzo
Related Topics