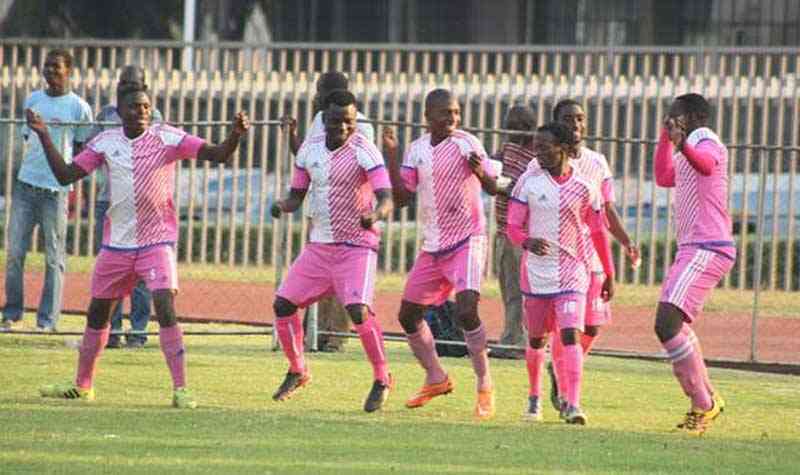 Herentals FC (1) 2
Manica Diamonds (1) 1
Herentals FC came from behind to beat visiting Manica Diamonds in stoppage time with Collin Mujuru's brilliant free kick goal to reach their first Chibuku Super Cup semi-final in an entertaining quarterfinal match at the National Sports Stadium yesterday.
The students fell behind early in the game in a cruel manner after versatile midfielder Godfrey Mukambi beat his own goalkeeper from a corner kick to give the visitors the lead.
But Herentals were back level moments before the half hour mark from the penalty spot as Brighton Majarira blasted home the equaliser.
It was Mujuru, a second half substitute who sank Manica Diamonds a minute into stoppage-time after he curled his freekick into the top corner and sent the Herentals faithful into frenzy.
Herentals coach Kumbirai Mutiwekuziva was on cloud nine after the historic win.
"It's a good feeling winning a tight game like this one and also progressing into the next round of Chibuku. It's quite good for us. This was our target from the onset. And also winning coming from behind also gives you a great feeling. What a free kick by Mujuru to take us into the semi-finals, it's quite good for us," he said after the match.
The best performance for Herentals in this competition was in 2018 when they reached the quarterfinals before they lost 4 – 3 on penalties to Dynamos after a 1 – 1 draw.
In 2019, Herentals were knocked out by Triangle in the first round while they also failed to go past the first round last year.
It's turning out to be a great season for Herentals, who are also an impressive fifth in the league so far.
Manica Diamonds coach Johannes Nhumwa rued the missed chances.
"We started very well but we are our enemies because we should have wrapped up the game in the first 20 minutes because we created so many chances and we were fluffing chances there," he said.
Related Topics