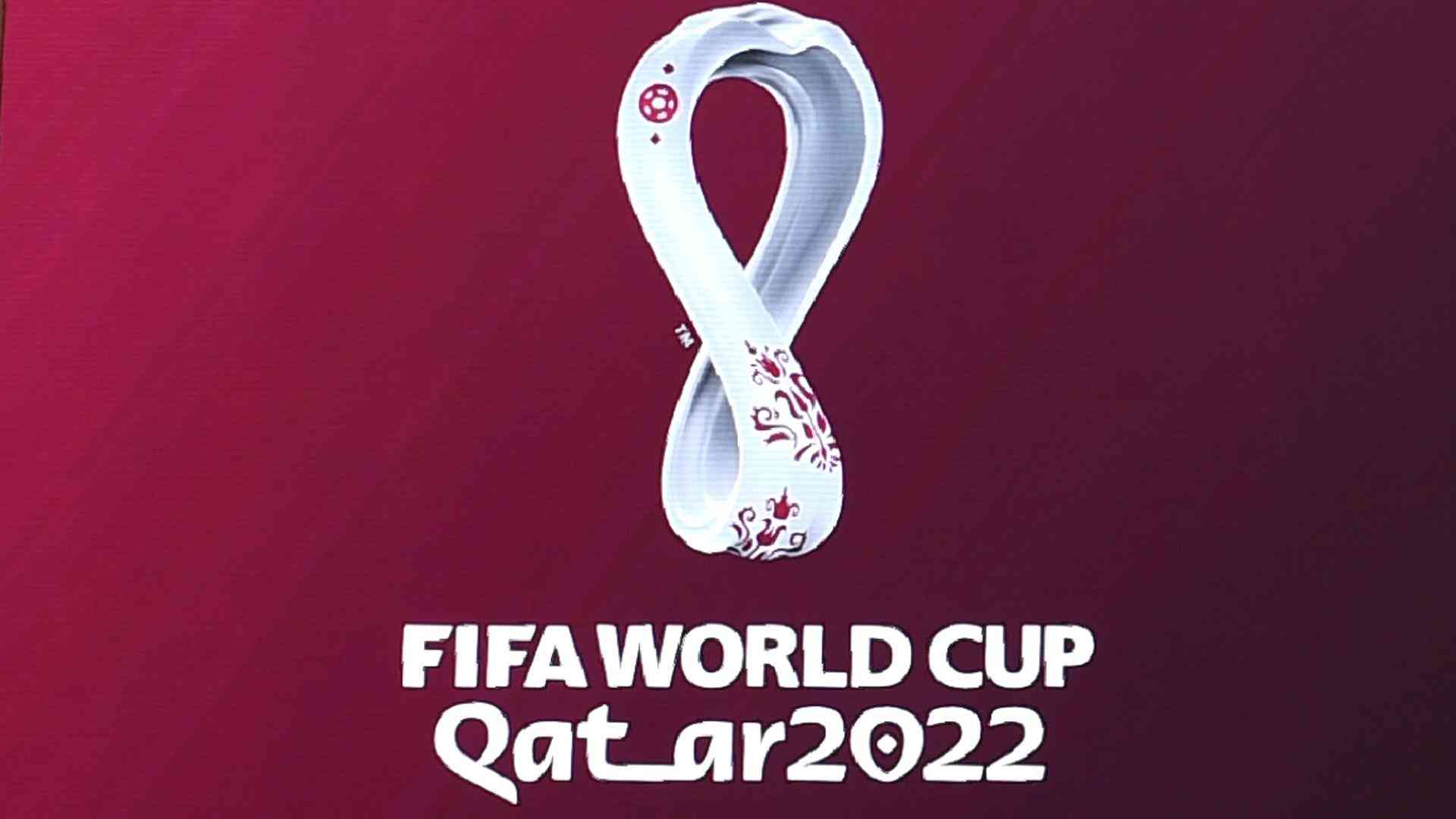 ...Diego Maradona, the greatest
With the most coveted and celebrated tournament in world football a little more than two months away, I thought what better way to highlight and emphasise its magnificence than to focus on a man who shone and lit up several tournaments and will go down in history as the greatest player to have ever set foot on a blade of grass anywhere on this planet!
Well, certainly for me anyway!
The late Diego Armando Maradona is that man and his impact on the modern game is unprecedented.
His skills set him apart from any player past and present and is epitomised by the words of Michel Platini (who himself was a great of that extraordinary era,) who commented that "what Zidane could do with a ball, Maradona could do with an orange!"
This is so perfectly illustrated in a pre-match warm up video of Maradona that's always doing the rounds on YouTube where he effortlessly juggles the ball, doing keep uppy to the stadium music with laces untied and not a care in the world.
Gary Lineker the mercurial English striker and now recognized pundit who was on the receiving end of Maradona's brilliance in the 1986 World Cup quarter final between Argentina and England when Maradona scored with both the infamous "Hand of God" as well as more importantly, "God's Left Foot," recently relived a warm up routine of Maradona's at the Football Association Centenary game at Wembley in 1987 when many of the great names of the times were converged.
He says that while warming up he saw Diego kick the ball twelve feet in the air, vertically trap the ball dead on his foot and do it repeatedly.
All the great stars of the game, who were playing in the same game, just shook their heads in disbelief at what they were witnessing.
Lineker admits that the other players watched in awe realising that they were in the presence of another level of greatness.
We who were fortunate to witness him at the height of his powers should consider ourselves privileged.
He was a master of his craft, beautiful to watch, immensely strong while also being both an outstanding leader as well as a genuine team player.
Watching Maradona in full flight was poetry in motion, or the artistic equivalent of seeing a Van Goch or Leornado Da Vinci painting their masterpieces.
From his truly impoverished upbringing in the shanty neighbourhoods of Buenos Aires, he rose majestically to become not only the sport's greatest ever but also Argentina's most celebrated personality loved by all.
As with many young kids in 1986, I know that Diego Maradona transformed our lives.
No matter which team you supported, you couldn't help but be mesmerised by the genius of Maradona.
It was for my generation the first time we were able to properly watch the World Cup on television live and in colour too!!
Maradona made the World Cup his own as he bossed an average Argentina side to an unlikely success.
The sheer quality of his five goals and five assists will never ever be repeated at the highest footballing stage and it must be remembered that Diego managed all of this in 1986 without the protection from defenders brutality that modern star players receive today.
In fact what sets him out from his peers is that he accomplished his feats while being singly targeted each and every game.
By comparison today's new modern superstars such as Kylian Mbappe and Erling Haaland are without doubt extraordinary footballers who grace the game with absolute professionalism and dedication.
They have however been given total protection by referees and the subsequent changes in the laws.
I can imagine Mbappe playing a game in the 1980's against the rugged Italians.
The not so gentle Italian defender Claudio Gentile would have had him for breakfast.
I suspect that had such a mis match happened, Mbappe might still to this day be lying and writhing on the ground in agony!!!Lol!
Anyway I'm digressing and the purpose of this article is not to belittle the fantastic French striker, but rather to highlight the strengths of the Argentine maestro who reigned supreme before.
Maradona's greatness was not only in full show at the 1986 World Cup but because it was so consistently and expertly done at a World Cup full of superstars, it puts into perspective his titanic powers.
The 1986 World Cup had the greatest collection of superstars ever to grace a single tournament.
From an exquisite entourage of Brazilians- such as Socrates, Falcao, Zico and Careca to the silky skills of the French flair players-Platini (second only to Zidane in French lists), Tigana, Giresse and Rocheteau, to the West Germans themselves who could count on-Rummenige, Andreas Brehme, Lothar Matthaus of course, the English with leading marksman Gary Lineker and the underused but oh so brilliant John Barnes —the fast, fiery and funky Danish with Elkjaer (think a slightly less gifted Erling Haaland, Michael Laudrup of Juventus and eventually both Real Madrid and Barcelona! and Jesper Olsen of Manchester United fame to the Uruguayans who had none other than Enzo Francescoli in their ranks (Zidane would later call his son Enzo after this wizard!).
I could go on and on as it was a tournament littered with a glorious double helping of soccer stars at the height of their powers.
No other tournament before or since has had such a plethora of genuine global superstars in their prime.
My point is that, in this star studded mix, Diego Maradona stood head and shoulders above all of them.
In 1990 he took another average Argentina side to the final and within the cusps of victory as the Germans narrowly but deservedly avenged their 1986 defeat.
By the time of the final though, he was carrying an ankle injury but nevertheless he played through the pain barrier.
Ultimately the Argentines were toothless without him at full force.
He had some marvellous moments during this tournament too including a scandalously good slalom run culminating in Claudio Caniggia's winner against arch bitter rivals Brazil in the round of 16 as well as an inspirational performance in his second home Naples during the semi-final against the hosts Italy.
It's a game that will remain embedded in folklore because of Diego requesting his Naples fans to turn up in their numbers to support him and Argentina rather than their country Italy.
Only Diego had the gall to make such demands and to stir up such controversy.
To this day, it's not really known who the majority of Neopolitans were rooting for on the day, but suffice to say, Argentina by the sound of things definitely had enough support in the stadium even if the English broadcaster tried to infer otherwise!
In current times, could you imagine a World Cup semi-final between England and Belgium played at the Etihad with the majority of Manchester fans supporting Belgium because Kevin De Bruyne asked them to?
Never!It's simply unthinkable.
This though illustrates the power of Diego Maradona who was able to convince the proud people of the Italian city of Naples into supporting Argentina against their very own country!
Talking of Naples and the city's love affair with Maradona, it's worth pointing out that in the year that Maradona delivered the Serie A title to unfashionable Napoli after years of being the perpetual bridesmaid, it is a fact confirmed by the Naples Birth Registry that over 20% of all kids born that year in Naples were named Diego after him!
The citizens of Naples still mourn the loss of their greatest ever hero, their freedom fighter who liberated them from years of torture and mental abuse suffered at the hands of their northern neighbours.
They say that the table doesn't lie and as I prepare to submit this article, Napoli are starting to dream again perched at the top of Serie A as well as flying high in the Champions League following terrific victories against both Liverpool and Rangers.
Should this remarkable run continue and culminate in another League title or better still, an incredulous first Champions League title ,maybe only then will the aching of Maradona's passing start to ease and with it, perhaps the emergence of a new hero for the Neapolitans to adore in the form of our new African superstar Victor Osimhen.
Wow! Now wouldn't that be something!?
Diego was far from perfect.He was a troubled tormented soul who often strayed away from the normal boundaries of acceptable society ways and norms.
He is too often belittled in the English press for his drug addiction (my argument is that we should imagine just how much greater he'd have been if he had taken care of himself, because the drugs certainly didn't make him a better footballer.)
He is also reviled by the very same English press for his "Hand of God" goal as if that goal is the reason England failed to progress.
Of course they conveniently forget that in the very same quarter final won by Argentina 2-1 ,Diego scored the best goal ever scored at any World Cup.
Diego indeed was an imperfect person because like all of us mere mortals, he made mistakes and was very much human.
I cannot and do not condone his outrageous lifestyle, his disregard for authority and for his example off the pitch.
On the pitch though, he was not flawed, he was not human, he was the authority. He was absolute PERFECTION!!
Feedback: [email protected]
Related Topics