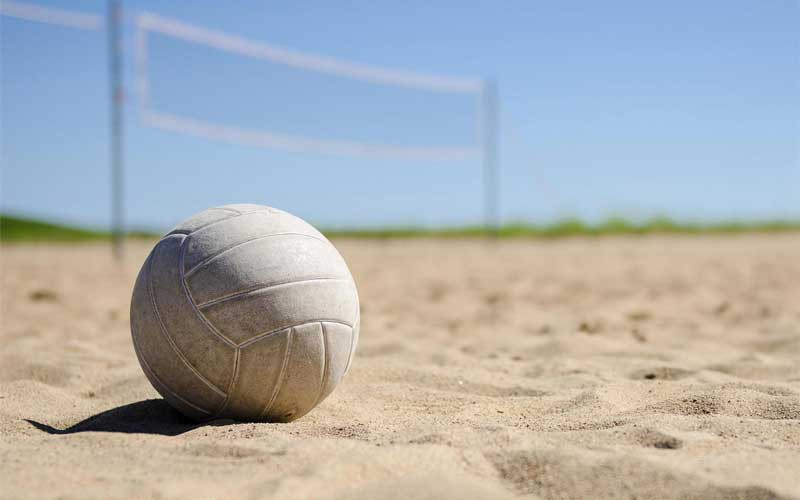 Zimbabwe Volleyball Association secretary-general Kenneth Kondo has commended the national team's performance at the just-ended fifth leg of Zone VI Beach Volleyball that was hosted in the country.
Twenty two athletes from Zimbabwe, Botswana and Mozambique converged in Darwendale for the tournament at the weekend. This was the first time Zimbabwe hosted the ongoing zonal series which is aimed at growing the sport in the region.
Zimbabwe secured a silver and a bronze medal; Mozambique secured two gold, while Botswana had one silver and two bronze medals.
Kondo expressed his satisfaction with the tournament which gave local teams a platform to participate and gain experience for upcoming tournaments.
"It came as a huge honour and equally a huge challenge for us to host this event. We had last organised a regional event in 2017 and so many things have happened along the way, COVID-19 pandemic included. We were naturally sceptical, but ironically confident we would pull it off. It turned out to be another success story for volleyball and for Zimbabwe at large. It was gratifying to get huge support from teams from Zimbabwe. It was also a great opportunity for other new teams which had not been able to travel to the other legs abroad," said Kondo.
"The competition continues to grow with each leg. Minnows Rufaro Matekenya and Ruvimbo Moyo produced upsets in the ladies' category when they accounted for the seasoned pair of Progress Gasa and Levenia Marange in the quarter-finals before they later lost to eventual silver medalists Kimberly Dhlomo and Nyengeterai Guyo. The top-ranked ladies' team of Vanessa Muianga and Ana Paula Sinaportar remained unshaken at the top and took gold, while Botswana claimed bronze."
In the men's competition, there was a reverse of fortunes in the semi-finals when Tafadzwa Mapfumo and Madiba lost to Jack Sekao and George Chiswaniso, from Botswana, whom they had beaten in the Botswana leg.
Mozambique claimed gold, Botswana took silver and Mapfumo and Madiba settled for bronze after victory over Simbarashe Jena and Lucian Dzapasi in the third place play-off. Youngsters Dean Mukusa and Apronage Ngorima and others may not have produced the result, but their growth in technique and game maturity was evident.
"The next leg is in Lesotho. It is geographically far and demanding cost-wise. It would be vital for corporate support to be availed to help the teams with travel logistics. Players need kit sponsorships as well and it is an opportunity for the corporate world to support the athletes," said Kondo.
Follow Magreth on Twitter @MagrethRuzvidzo
Related Topics