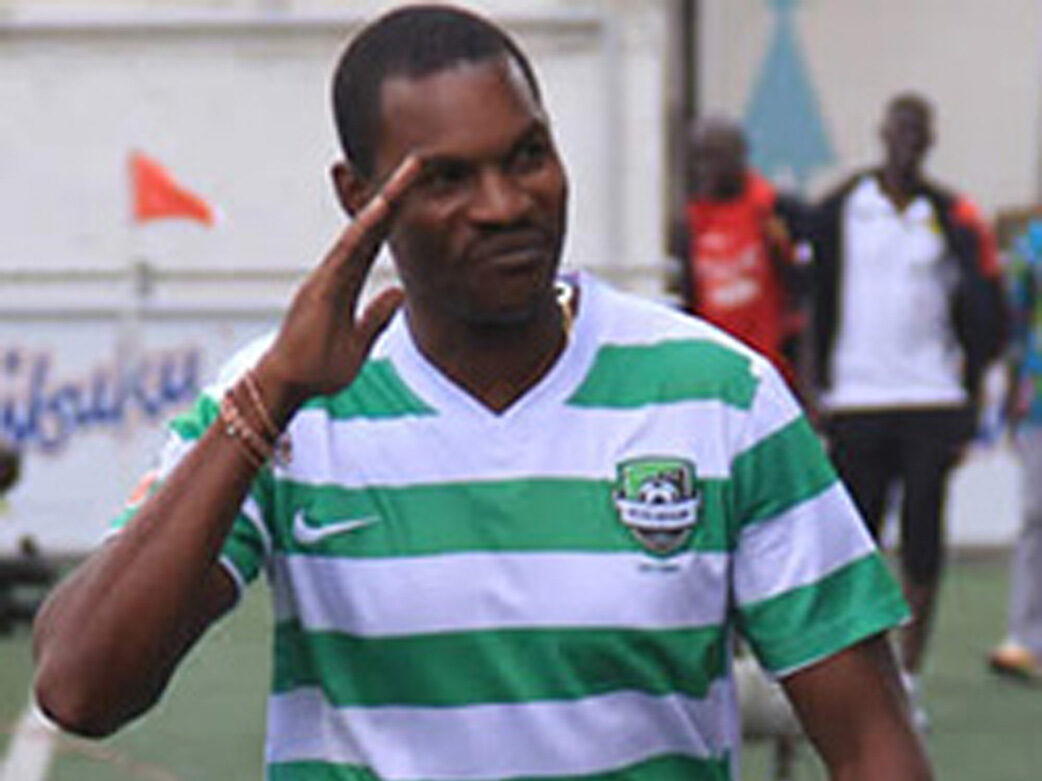 BY TERRY MADYAUTA
FC PLATINUM . . .  . (0)2
TENAX CS . . . . . . . . (0)0
DEFENDING Chibuku Super Cup champions FC Platinum leaped into the quarter-finals of this year's edition after dispatching Tenax 2-0 at Mandava stadium.
Second half goals from Juan Mutudza and Panashe Mutimbanyoka were all the platinum miners needed to win as they maintained their unbeaten run in all competitions.
FC Platinum gaffer Norman Mapeza was on cloud nine after his men began their title defence on a high note.
"This was a tough game. We had so many opportunities, but we missed most of them. At least we managed to score in the second half. I am happy for the young stars that we gave an opportunity today and this being a cup, I hope to give all players a chance to play," Mapeza said.
The first half turned out to be a rather lacklustre affair, with Tenax sitting deep in their own half as FC Platinum launched attack after attack but to no avail.
Defender Kelvin Mangiza and Panashe Mutimbanyoka came close in the first 10 minutes but Tenax goalkeeper Phillip Makumi repelled their efforts.
Tenax must have undoubtedly given themselves a pat on the back for a conservative first half, as they waited to catch FC Platinum on counter attacks.
After 30 minutes Simon Munemero got their first chance and only chance of the half when he broke loose after receiving a through pass from Edson Gavara.
From that move, FC Platinum had Lawrence Mhlanga to thank as he intercepted a goal bound effort, with goalie Francis Tizayi rooted at one spot.
Mhlanga also missed the target with a flashing header from a delightful corner-kick.
They, however, broke the deadlock on the 67 minute mark through Juan Mutudza, upon receiving a low pass from Gift Mbweti before a swift turn and shot on target.
Ten minutes later they doubled the scores courtesy of Mutimbanyoka who dribbled the ball towards the box, before finding the top corner with a sizzling shot.
Tenax mentor, Blessing Madombi admitted that his game plan failed.
"Our plan was to hold them. Unfortunately that only worked in the first half. They are good with the ball and we wanted to mark them out but we failed. From here we move on to the league and hope the fight for relegation will end in our favour," he said.
Teams
FC PLATINUM: F Tizayi, G Bello, G Mbweti, L Mhlanga, K Mangiza, B Banda, B Moyo( T Ndlovu 89min), H Magaya(J Mutudza 45min), O Bhebhe, P Mutimbanyoka, T Ngwenya(T Jamu 90min)
TENAX CS: P Makuni, T Zhakata( D Marara 46min), P Shumbaimwe, T Pfende, L Chakuamba, E Gavara( F Vint 62′), S Munemero(C Mbauya 58min), T Mapara, P Mtasa, M Dumbura( A Manyamba 46min), F Dzingai (J Munsaka 70min)
Related Topics