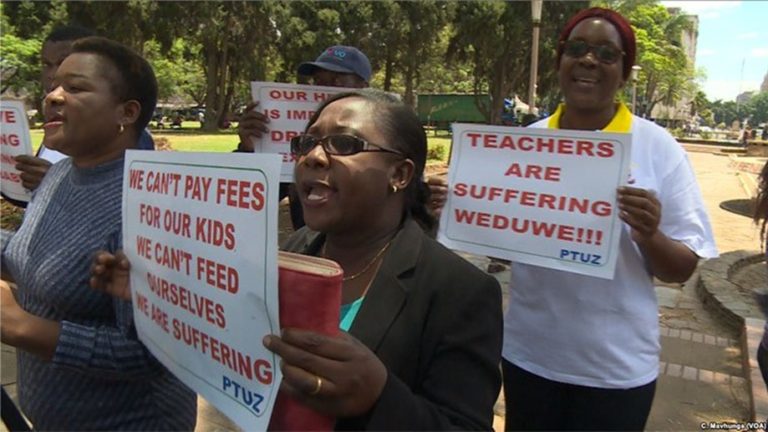 GOVERNMENT teachers' standard of living continues to nose-dive as spikes in premiums by service providers coupled with the state's unexplained deductions has plunged the civil servants into extreme poverty.
Last week, teachers were once again shocked after their bank accounts were credited with paltry amounts that are far less than a monthly family food basket of six pegged at about ZW$110 000 (US$297). This was after similar deductions were done in May.
Teachers earn gross monthly salaries ranging between ZW$20 000 (US$53) and ZW$30 000 (US$80).
Payslips seen by the Zimbabwe Independent showed that some teachers got net salaries for June of as little as ZW$3 000 (US$8 on the auction rate), an amount which is insufficient to cater for monthly transport costs from Chitungwiza-Harare.
On average, such a civil servant needs ZW$800 (US$2) per day for transport, meaning ZW$3 000 is for three days.
A snap survey by the Independent revealed that some funeral service providers significantly increased premiums to about ZW$11 000 (US$29), which was deducted from the June salaries.
Teacher representative unions are accusing the government of unilaterally deducting part of their salaries as a punitive way of dealing with "errant" teachers who declared incapacitation at the beginning of last school term.
Teachers argued that the criteria used by the government to deduct their salaries was unclear.
Some had their salaries cut by ZW$5 000 (US$14) while others lost as much as ZW$7 000 (US$19).
"I am bitter with the way teachers are treated. We do not have salaries to talk about, only allowances. The allowances are not even enough for us to get by. Just look at how the cost of living is rising every day. How do you expect me to survive when you hand me less than ZW$5 000?" queried one teacher, who spoke on condition of anonymity.
Another teacher at one of the schools in the central business district (CBD) said the employer must explain the deductions.
"We initially thought these deductions were targeting those who did not report for duty, declaring incapacitation last term but this month my salary was deducted even when I was not part of those who did not report for duty," another teacher said.
"I think it is mandatory that the government, through the parent ministry, tells us the criteria they are using to deduct the money. Why do they have to rob a poor man?"
The Progressive Teachers Union of Zimbabwe (PTUZ) president Takavafira Zhou said the union was gathering evidence of such deductions for court action.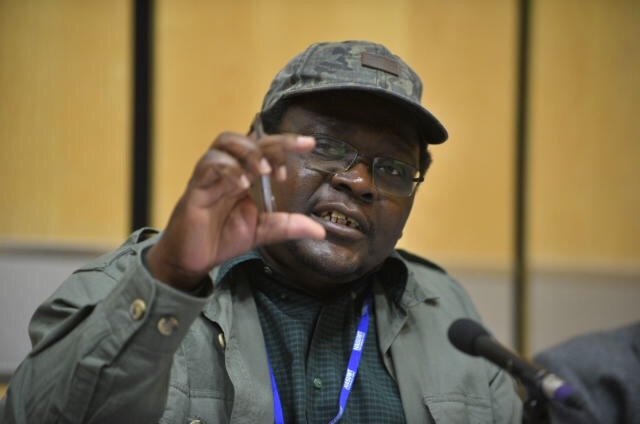 "The deductions are illegal, callous and a monument to unfair labour practice. Natural justice dictates that the principle of hearing the other side is fundamental before a decision is taken against anyone," Zhou said.
"Therefore, if the employer, in its wisdom or lack of it, thought it had a case against the employees, due process was supposed to have been done, which is an investigation, preference of charges, inviting each employee for a hearing, carrying out the hearing then determination with reasons for the decision."
He said in the hearings, their central argument would be failure to provide service for those days as a result of action caused by the employer not paying living wages.
"Each case must be heard individually rather than coming up with the one-size-fits-all approach. Incapacitation is real and it's foolhardy for the employer to pretend otherwise," Zhou said.
"Furthermore, this issue of applying for the no-work-no-pay principle must balance with the principle of no-pay-no-work because employees cannot be said to be having a salary if they cannot survive.
"It doesn't make sense at all, it is clearly illogical. This so-called Second Republic has docked teachers' salaries twice in succession. That callousness must never be accepted or allowed to triumph," he added.
Efforts to get a comment from Public Service Commission secretary Jonathan Wutawunashe were futile.
An official from the Salary Services Bureau (SSB) said: "One of the leading funeral service providers increased premiums so much that some members had in excess of ZW$11 000 deducted. My wife, who is a teacher, had a net salary of ZW$3 676,86 after the funeral service provider deducted ZW$11 160."
Zimbabwean teachers are among the least paid in the region and it appears their plight is far from being addressed which explains their continued disgruntlement.
Teachers in South Africa earn an average of R24 000 (US$1 468) a month. In Namibia teachers net about 12 900 NAD (US$866). — Staff Writer.