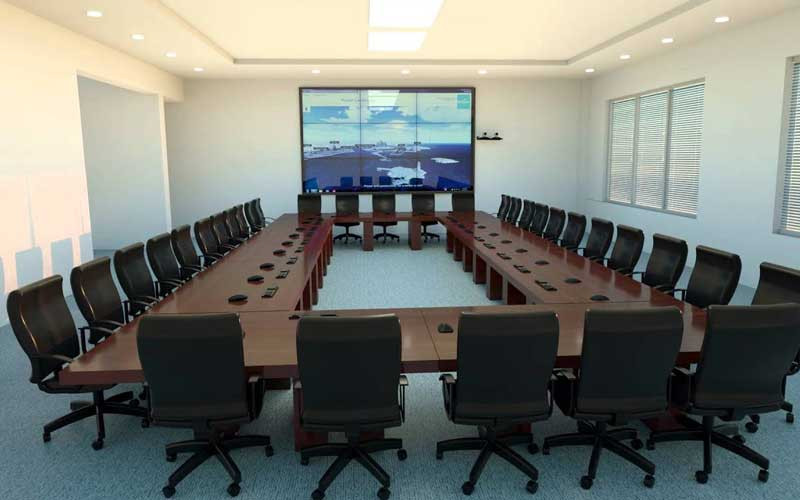 Zimbabwean-produced mangetout, green beans, chillies, lettuce and fish are common in European supermarkets. Zimbabwe is also a producer of flue-cured tobacco, poultry, rice, maize, cotton, wheat, soya beans, sorghum, groundnuts, seed maize and burley tobacco grown under dry land production as well as with supplementary irrigation in the dry months.
Agriculture in Zimbabwe is on an upswing and young people are the driving force. Do they know how to market their produce to the international market? Do we have the structures to market their produce? There are now over 250 000 black African farmers with very limited distribution channels and are now looking for overseas markets.
Zimbabwe now needs to market its produce to the International community and Zimbabwean farmers now need to have cyber presence by developing websites. International consumers are becoming aware of foods containing synthetic pesticides and fertilisers and are now switching to organic foods. This is driving the market growth of organic farming that is devoid of chemicals used in crops. Zimbabwe is on the forefront of this kind of agricultural production.
With Zimbabwean farmers focusing on organic produce, there is potential for the nation's horticulture sector to increase its contribution to national exports, riding on improved production by smallholder farmers and rural communities. The world market does not know about this development and it is time for Zimbabwe's farming community to embrace the use of technology and have websites and social media presence to showcase their produce and market it effectively. An agricultural Website helps to convey transparency, provide a place to spotlight customers and products, and for customers to advocate for their produce.
Zimbabwe has a history of high-quality agricultural products that it has to offer that are in huge demand all over the world. Zimbabwe should take advantage of consumer behaviour that is changing everywhere. The international community wants to consume food products that are healthier, natural, organic, ethically sourced, fairly traded, fresh and original, gluten-free, sourced from single destinations; products that tell a story or that help consumers make a positive impact in someone else's life. Zimbabwe has all of that to offer and more, this is where our nation can find a very attractive competitive advantage. By having websites and social media presence Zimbabwe's farmers and producers have everything to gain because it helps them to build partnerships and an increase in sales, broader market access, less time spent finding new markets, and more profits at the end of the year in the long term.
To the government of Zimbabwe, agriculture has always been of great importance, as it has realised that there is a great demand for food by the world's growing population. The Zimbabwe government has been supporting the agricultural sector and has been introducing a number of policies, trying to stabilise the output and seeking ways to ensure the sector is growing healthily and sustainably. The Government of Zimbabwe has been supportive of the nation's agricultural sector since independence in 1980, and there is broader political consensus as to the need for land, labour and tax reform to help the sector reach its potential.
Due to supportive policies, the agricultural sector's performance has been continuously improving steadily over the years. Zimbabwe keeps its first rank in the world in terms of farming output, producing large quantities of rice, wheat, cotton, meat, poultry, eggs and fishery products. The new strategy calls for more efforts to ensure the supply of key farm products, promoting the supply-side structural reform and, more importantly, enhancing environmental protection as well as pollution prevention and waste treatment.
Zimbabwe's farmers are telling a story and that's a story that the world needs to hear. The story does not need to come from the government; it is a story that has to come from the farmers themselves. The same effort the government is putting in, should be the same effort that it is putting out, to push the farmers to market their products online with Zimtrade and the Zimbabwe Investment and Development Authority playing a significant role to market Zimbabwe's farmers and their produce. International agriculturalists and commodity traders are looking for partners and suppliers and most people do not trust farmers, businesses and institutions without a web presence and good website.
A clean, modern webpage that is regularly updated and pops up in search engines creates an instant credibility boost. For local farmers, potential partners, customers and distributors will trust a local farmer who has all their information in one place, online.
Despite the rapid development of Zimbabwe's agricultural sector, problems emerge in relation to a variety of aspects, including the shrinking arable land due to urban expansion, the deteriorating ecological status of the environment due to the heavy use of fertilisers and pesticides, and the issue of food security.
There is also much room to improve in terms of increasing the use of machinery and advanced technologies in the agricultural sector. The government of Zimbabwe and its partners, has made significant efforts to integrate the latest and new agricultural technologies to improve the sector's efficiency and increase land productivity, with the latest being Pfumvudza. Some major product categories, including soya beans and dairy foods, have been heavily dependent on imports for many years. Other inhibitors to the sector's growth include the ageing workforce with a low level of education and the underdeveloped rural financial services system.
The government has adopted a number of multi-year policies, such as a pledge to double farmer incomes and become self-sufficient in pulses over an unspecified short-term period. However, reform needs to go much deeper, especially considering the fact that in the years to 2050, agriculture is expected to provide livelihoods for about half the rural population, despite ongoing urbanisation in the country. Most farmers are engaged in low-scale subsistence farming and have a hard time accessing credit and paying it back.
With this projected continuous growth in Zimbabwe's agricultural sectors, every producer, farmer and stakeholder should be playing their role in creating marketing opportunities for this potential agricultural powerhouse. Zimbabwe is now a digital economy and the government should be tapping into the experts of ICT professionals to use the new and existing ICT structures to tell the success story of the agricultural sector and to build ICT infrastructure that will help each and every Zimbabwean to market their agriculture products with ease. ICT and agriculture is the link that will make Zimbabwe's agricultural sector great again.
Mutisi is the CEO of Hansole Investments (Pvt) Ltd. He is the current chairperson of Zimbabwe Information & Communication Technology, a division of Zimbabwe Institution of Engineers.
Related Topics