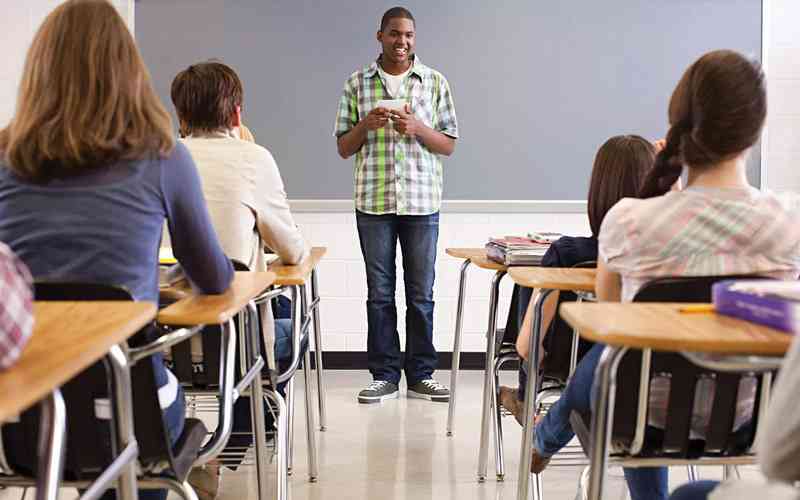 The world is moved by words. The Bible says the world was created by God's words. We build relationships through words. We start wars through words. We build peace through words. This, therefore, means we have to master our speech in order to be effective in business, leadership, relationships and everyday life.
Master your subject and speech
Great people are created in their secret life, so are great speakers. Be intentional and rehearse daily. A great athlete exercises daily, so is a great speaker. As a speaker, you can't speak on everything and anything. Know your subject, and know your speech. This is done in your daily rituals, reading and rehearsals. Internalise your speech and have time to rehearse your speech. By doing so, you transition from paper or PowerPoint to memory.
Focus on your subject
Most people lose it before they even step on stage. They focus on themselves the most; their anxieties, what they are not good at, their 'not so good looks' and anything they feel is not great about them. Focus on your subject.
Never apologise
Never give your audience a weakness that they may prey on. Internally, you might be shaken, but never apologize. You have not come to see your audience, but they have come for you. They are expecting you to be exceptional, outstanding, interesting, inspiring and informative. They want value from you. Deliver!
Visualise a speaker of clout
Before you step on the stage, take time to imagine and visualize yourself delivering a great speech with clarity and confidence and your audience clapping in applause. Napoleon Hill, in the book Think and Grow Rich, said: "If you can conceive it, and believe it, you can achieve it."
Don't read all your notes
As a public speaker, it is necessary to bring props to auto-suggest to you what you have to say, but never read your paper or PowerPoint on the podium.
Know proper grammar
Use proper grammar when you speak. This includes correct words. Speaking right is the greatest commitment in any speech making exercise. Remember, you can use both formal and informal forms of speech, but never use substandard language. Where do we start? Master the eight parts of speech.
Be authentic
Be real. Talk about you and give examples of yourself. Use genuine jokes and be relatable, but never cast an embarrassing joke to any of your participants.
Pause creatively
Pauses make a great impact when used correctly. When you pause, what you say penetrates and sinks in.
Your story can't be copied
A professional personal coach, Rodwell Harinangoni once said, "Tell people your story. No one can argue about it or the lessons you have learned in the process, and neither can anyone copy it."
Use of pitch
As an aspiring or accomplished speaker, you must learn to use the ideal pitch to bring about emphasis, variation and emotional expressiveness. In speaking, it is not about saying words that matters, but how you use your words creatively to keep your audience motivated, entertained, interested and feeling your worth.
Control your pace
Your rate of speaking creatively sculptures your speech, thereby capturing your listeners, through beauty and charm of personal style and talent. Or it could literally kill a great speech which must have been a serenading dulcet if only the right tempo was used.
Pause, ponder and punch
"Speak not, I passionately entreat thee, till thy thought has silently matured itself. Out of silence comes thy strength. Speech is silver, Silence is golden; Speech is human, Silence is divine."- Carlyle cited by Dale Carnegie in the book, The Art of Public Speaking. Let's meet next week as we build on the power of speaking effectively.
Jonah Nyoni is an author, speaker, and leadership trainer. He can be contacted on Twitter @jonahnyoni. WhatsApp: +263 772 581 918
Related Topics