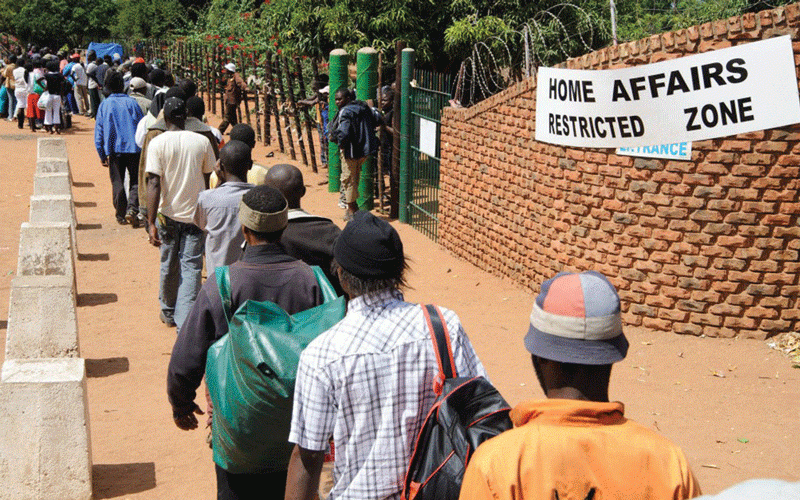 Two civil society organisations have made a last minute request to the South African government to extend the Zimbabwean Exemption Permits (Zep), which are due to expire on June 30.
South Africa last year announced its intention not to renew the permits that allowed nearly 200 000 economic refugees from Zimbabwe to live and work in the neighbouring country.
In a letter addressed to South African President Cyril Ramaphosa, Home Affairs minister Aaron Motsoaledi and Members of Parliament; Global South Against Xenophobia and Lawyers for Human Rights in South Africa said the cancellation of the permits had placed massive pressure on close to 178 000 permit holders.
"We, members of civil society and communities, request an urgent extension of the ZEP due to expire on June 30, 2023," reads the letter.
"The cancelation of the Zep has placed enormous stress on the approximately 178 000 permit holders, who remain uncertain about their future here in South Africa.
"The sudden announcement of the intended cancelation by the Department of Home Affairs has created an imminent humanitarian crisis for them.
"The position in which Zep holders have been placed is unfair, with no prior consultation about how this would affect their status, lives, and livelihoods.
"They have made lives in communities here and formed deep family and social roots.
"The Zep affords them social stability denied them by Zimbabwe's economic and socio-political crises since early 2000."
The civil society groups said the looming permit expiration date makes it impossible to comply with the Department of Home Affairs application process.
The groups noted that communities will be torn apart, having created significant ties of affection and economic networks with Zep holders.
"The proposed cancellation is economically short-sighted as Zep holders contribute significantly to our economy by performing work, paying taxes via jobs and VAT, creating employment for South Africans via business undertakings as well as providing important services as professionals.
'The Zep cancelation amounts to a severe form of social engineering in local communities," the letter reads.
"An extension at this time would be useful for the Department of Home Affairs too, allowing it to change course and properly engage with the Zep holders, civil society, and communities on several critically related issues."
Some groups have taken the South African government to court in a bid to stop the cancellation of the permits.
Related Topics