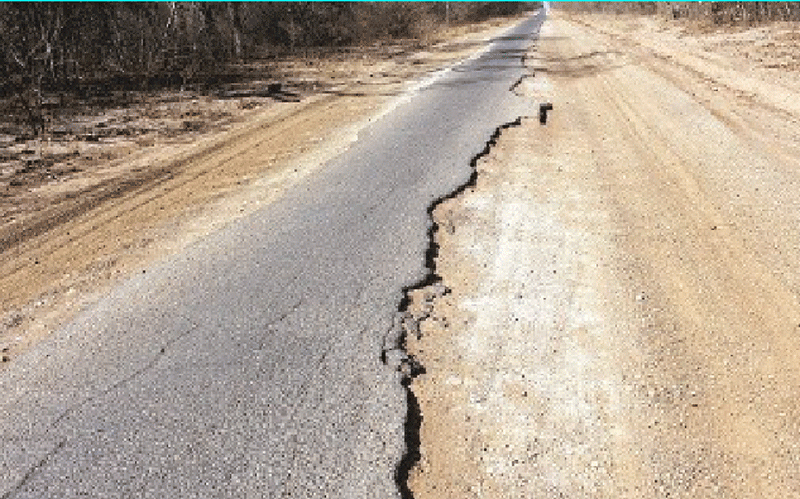 Dumisani Ncube (52) says he arrived in Lupane, Matabeleland North, 15 years ago with high hopes of making a mark as a teacher.
Ncube says one of his plans was to build a homestead as well as undertake a goat-rearing project.
Fifteen years later, Ncube is a disappointed man.
"While banks, health centres, and supermarkets were far away when we first started, we were optimistic that perhaps after a few years, these amenities would be available," Ncube said.
"However, years later, nothing has changed and the schools remain inaccessible because of poor roads."
Ncube says schools in the province are manned by graduate trainees as experienced educators quit or migrate to other provinces where there is better infrastructure.
"That is having an impact on pupils' pass rates because most of them are inexperienced," Ncube adds.
Experienced teachers continue to shun public schools in Matabeleland North, citing inadequate or poor infrastructure, leaving learners at the mercy of temporary or graduate trainees.
Stakeholders say this is to blame for the poor pass rates.
In Matabeleland North, most roads are in poor condition due to government neglect. Residents say the roads were last serviced during Ian Smith's regime, 42 years after the country gained independence.
Most schools operate with fewer than five teachers due to the exodus of teachers triggered by poor amenities in the province. Authorities say teachers are now reluctant to fill positions in the province.
One of the reasons educators shun schools in this province is the lack of facilities such as housing and transportation.
In most cases, teachers have to walk distances of more than 20km to reach the main road.
Research shows that poor infrastructure affects pass rates in Matabeleland North.
A study titled Perceptions of Teachers on Causes of Poor Performance of Pupils at Ordinary Level Public Examinations in Zimbabwean Rural Secondary Schools: A Case Study of Nkayi District reveals that pupils' high failure rate is attributed to lack of materials and equipment for teaching, inadequate supervision and teacher incompetence among others.
"The ministry of Primary and Secondary Education should embark on a massive infrastructural development," ," notes the study published in 2014.
"Teachers should be adequately motivated so as to boost their morale and parents should be encouraged to support the learning of their children."
In Zimbabwe, pass rates are not aggregated by province since government administration is centralised. Matabeleland North, however, lags behind the other nine provinces in terms of transition rates between lower and upper secondary, indicating poor education quality.
Apart from poor infrastructure in schools, lack of social amenities such as clinics, banks and hospitals is also a turn off, teachers say.
Bridget Khumalo says pupils in Matabeleland North fail because there are no experienced teachers in local schools.
"I blame the government for not caring about the welfare of teachers," says Khumalo, a villager from Mabonobono, Lupane.
"Our kids are failing because we don't have enough experienced teachers."
Educationist Itai Maone says learners in Matabeleland North are the biggest losers resulting from the low teacher retention rates in the province.
Maone says it is disheartening that schools in the province still suffer from poor infrastructure four decades after independence.
"These infrastructure issues in schools have a negative impact on academic achievement as well as the rights of students and staff to safety and health.
"They also violate the right to education," he said.
According to the 2021 Educational Management Information System Report, Matabeleland North has 1051 Early Childhood Development (ECD) teachers, 4521 primary school teachers, and 2613 secondary school teachers. Government officials and other stakeholders agree that the shortage persists.
The Matabeleland North provincial education office could not be reached for comment.
However, in 2022, a senior official in the ministry of Primary and Secondary Education admitted there was a dire shortage of teachers in the country's remote schools.
As a result of the unfavourable environment, Matabeleland North was mentioned as one of the two provinces that has a hard time retaining teachers.
The province, authorities say, has an estimated shortage of 15 000 teachers.
Felix Mhona, the minister of Transport and Infrastructural Development, did not respond to enquiries about poor infrastructure in Matabeleland North sent to him on March 16.
Tinos Matshiya, a local governance researcher, says inadequate infrastructure is a significant barrier to community growth and economic advancement.
"There has been a clear trend for 10 years in particular," he states.
A senior teacher, Jairos Ngwenya, says this is the reason why he transferred to an urban school where he could be closer to his family.
Alex Sibanda, a resident of Gwayi, claims the government intentionally impedes development in the region to ensure experienced teachers avoid it.
"We're not suggesting inexperienced teachers are terrible; in my opinion, learning gives everyone experience," Sibanda says.
"However, sometimes you end up thinking that it is a deliberate policy by the government to sideline our children."
* The Citizen Bulletin: This story is part of a reporting series supported by the Pulitzer Centre.
Related Topics