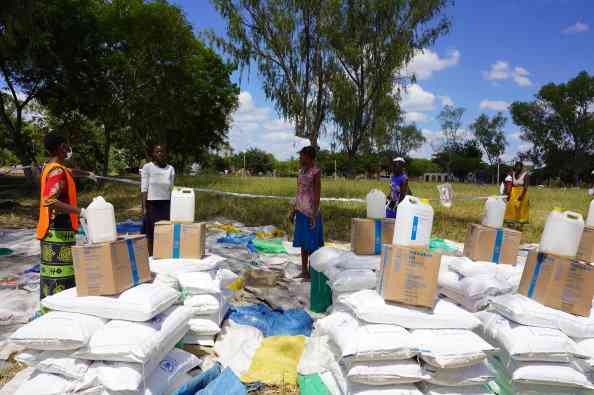 VILLAGERS in Mangwe and Nkayi have started receiving food aid from the United Nations' USAID, World Food Programme (WFP) and World Vision Zimbabwe after the two districts were declared severely food insecure.
A 2022 Zimbabwe Vulnerability Assessment Committee (ZimVac) report said thousands of households in Nkayi and Mangwe were facing starvation following a poor harvest last year.
Last week, USAID, WFP and World Vision descended on the two districts to distribute food aid under the Lean Season Food Assistance (LSA) programme to prevent hunger related deaths.
Matabeleland South USAID Zimbabwe Nutrition Advisor, Themba Nduna said they have a budget of US$36,7 million under the LSA targetting eight districts countrywide.
"In Matabeleland we have Nkayi and Mangwe and our contribution is 92% of WFP LSA funding," Nduna said during an interview at Tshitshi village in Mangwe last week.
Nduna said other districts targeted for food support include Bikita in Masvingo, Buhera, Wedza, Mudzi and Chivi.
"This LSA response is a result of the findings of the ZimVac-led annual rural livelihood assessment which identified that 3,8 million people will require food assistance during the peak of the lean season," Nduna said.
"Our lean season starts from October to March, the peak starts from January to March, so we are actually in the peak of the season so this a response to those findings."
Nduna said at least 700 000 people will receive food rations under the programme.
"For the 2022-2023 LSA people of America through USAID provided US$36,7m for this LSA which is covering 700 000 people in the eight districts, that is 92% of WFP's LSA funding," he said.
Nduna said the US, through USAID has also provided US$192 million to support resilience building activities across the country.
Related Topics