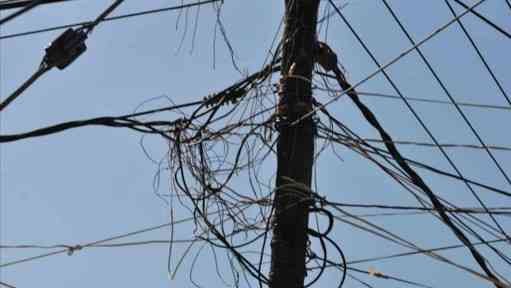 Electricity lines, which were installed at Enqameni in Gwanda, Matabeleland South sometime in 2005 have been vandalised.
Zesa Holdings has been accused of abandoning the rural electrification project in 2005.
A concerned resident Ndabezinhle Ndlovu said it was disturbing to see people tampering with power lines.
"Children also vandalise those power lines to make toy cars using the wire," Ndlovu said.
"This is not safe because electricity is dangerous."
Zimbabwe Electricity Transmission and Distribution Company (ZETDC) Western Region manager, Lloyd Jaji, refused to comment on the matter.
"I cannot comment yet because I must get an inquiry from people on the ground to get more information," Jaji said.
Former Energy and Power Development minister Fortune Chasi once proposed a 30-year mandatory prison sentence for vandalising electricity infrastructure amid reports the power utility loses millions annually to the criminal activities.
ZETDC says it loses close to US$ 5million annually to vandalism of its infrastructure.
In a statement on its official Twitter account last year, the power company's subsidiary said vandalism of infrastructure had left more than 30 000 households without power countrywide.
"Up to 30 000 households are without power due to vandalism of about 4 000 transformers, cables and associated materials.
"ZETDC needs about US$15 million to replace the stolen materials," said ZETDC in a statement.
In 2020, Cabinet said it approved principles for the proposed amendment to the Electricity Act to introduce tougher penalties for crimes related to electricity theft, the destruction of and tampering with electricity infrastructure.
The envisaged amendment process will encompass reviewing the current penalty regime for identified offences in order to make them more deterrent.
There will also be the classifying of the offences under the Criminal Law (Codification and Reform) Act [Chapter 9:23], which governs heinous crimes, including rape and murder, compelling courts to impose mandatory sentences, as opposed to the option of fines, which may not be deterrent enough.
Related Topics