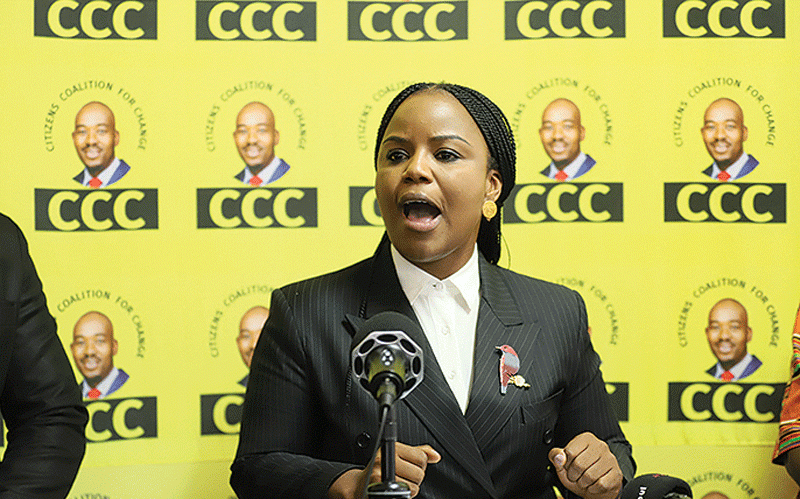 PRESIDENT Emmerson Mnangagwa has come under fire over his recent move to allow State-owned firms to pay for goods and services without going to tender, with the opposition declaring it will reverse the newly-created "looting vehicle" in Parliament.
Mnangagwa on Friday decreed in an Extra-ordinary Government Gazette that over 20 State-owned firm will no longer be bound by the Public Procurement and Disposal of Public Assets Act, meaning they can now buy and pay for services without the involvement of the Procurement Regulatory Authority of Zimbabwe.
The companies include Zesa Holdings, TelOne, POSB, Zupco, Netone, Powertel, Air Zimbabwe, Hwange Colliery Company, Cottco and Air Zimbabwe have been taken over by the renamed Mutapa Investment Fund, formerly known as the Sovereign Wealth Fund.
Speaking to NewsDay yesterday, Citizens' Coalition for Change (CCC) spokesperson Promise Mkwananzi said Mnangagwa was taking Zimbabweans for granted.
"The length and breadth of taking Zimbabweans for granted has reached alarming levels. Mnangagwa has created a massive fund, put it under the control of his son who was controversially made Finance deputy minister and has blocked any measure of accountability by exempting the said entities from going to tender when procuring goods and services. These are unacceptable nepotistic tendencies," he said.
Lawyer and CCC legislator Fadzayi Mahere said the move by Mnangagwa was illegal.
"The uncomfortable truth is that the creation of the Mutapa Fund is illegal. Mnangagwa doesn't have the power to amend an Act of Parliament. The new looting vehicle is ultra vires the law and the Constitution," she said.
Last week former Finance minister Tendai Biti also said Mnangagwa does not have the power to make laws as this was the preserve of Parliament, after the president renamed the Sovereign Wealth Fund.
Biti said the statutory instrument used to change the name of the fund and to move the shareholding of State enterprises was illegal as the President had usurped Parliament's powers.
Veteran economist Tony Hawkins said the government had never understood the role of a sovereign wealth fund.
Hawkins said countries such as Norway, Botswana and others in the Middle East used sovereign wealth funds to utilise domestic savings to diversify their economies by investing offshore.
Mnangagwa has in the past been criticised for relying on statutory instruments to introduce far-reaching measures without involving Parliament.
Financial expert Tinashe Murapata said government has indirectly nationalised the entities through the creation of the Mutapa Investment Fund.
"What is happening is nationalisation of commercial assets with direct control and command by the centre. Many of these assets were private, had private shareholders, parastatals, ran at arm's length and now all directly bundled under the command of Mutapa," he said.
Related Topics