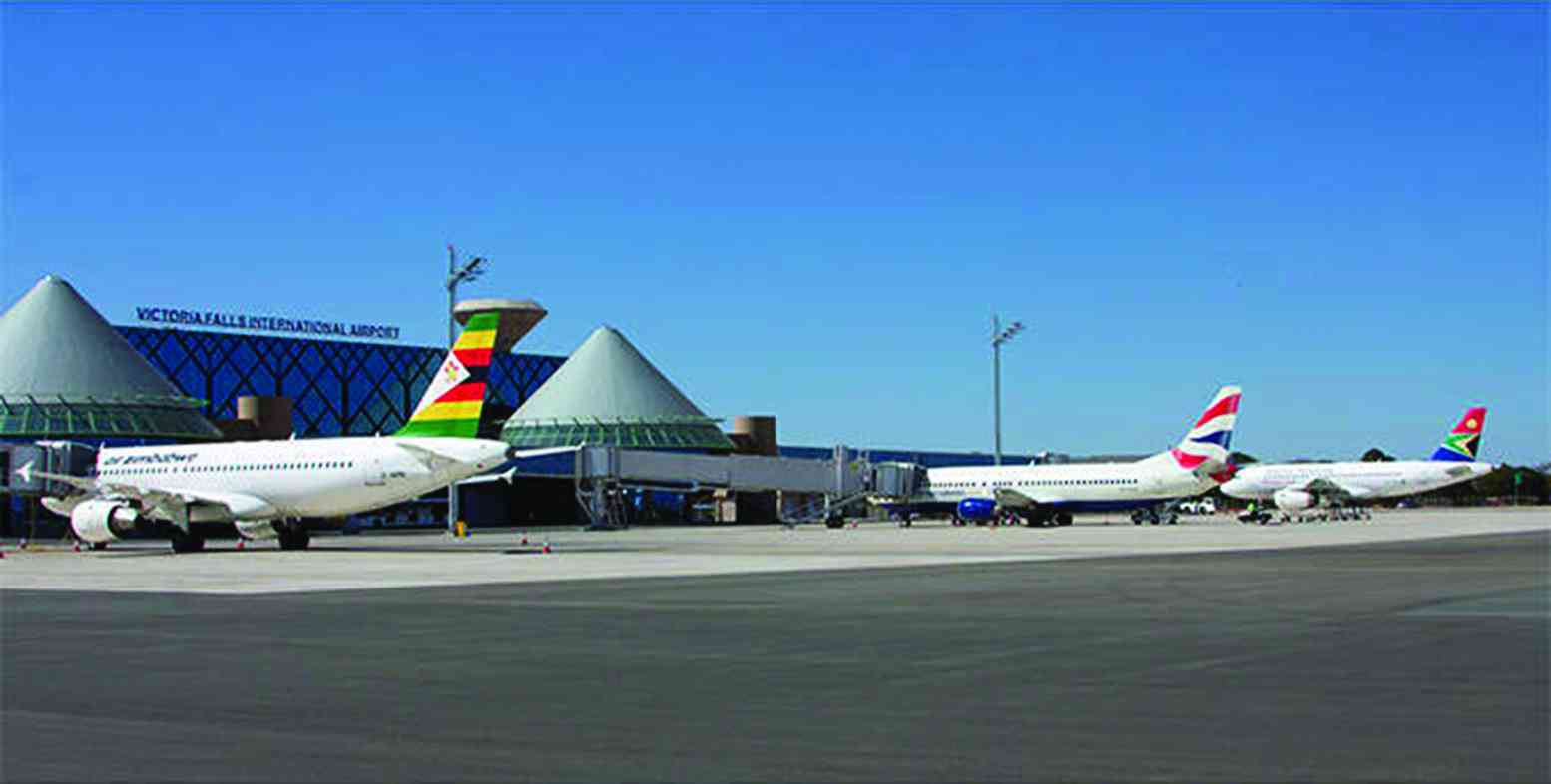 STEEP hikes in air fares have darkened the outlook for Zimbabwe's travel agencies, who were among sectors hardest hit by deep contractions when Covid-19 turned economies upside down three years ago, an industry executive said this week.
The Association of Zimbabwe Travel Agencies (AZTA), which handles 70% of airline tickets in the country, said while operations had improved compared to the pandemic era of hard lockdowns, sector players have been under pressures throughout 2023, as the country's middle class struggles.
Globally, airlines only returned to full-scale operations in 2022 after governments had directed operators to go back to hangars as part of measures to contain deadly contagion in 2020, as countries battled to deal with the virus.
"Since the return of airlines post-Covid-19, the sector has experienced high costs in airline fares," Mercy Mandevhani, chairperson at AZTA told the Zimbabwe Independent.
"This means the public will not afford to travel and this poses a negative impact on us as a sector. Although our performance is now good as we managed to survive the pandemic and we are focusing on re-establishing the sector, high airline fares have been the major challenge that we are facing.
"I can safely say 70% of airline sales in Zimbabwe are done by travel agencies," she added.
The International Air Travel Association (IATA) projected last year that airfares would rise by 5,6% in 2023 as costs rise, with implications on travel trends worldwide.
Mandevhani spoke as global travel markets were this week rattled by the shock return of another Covid-19 scare, which forced London's second-busiest airport, London Gatwick, to cut flight schedules after a wave of sicknesses among air traffic controllers.
On Monday, London Gatwick said it would limit daily flights to about 800 a day until Sunday after 30% of critical staff were grounded by 'a variety of medical reasons including Covid -19'.
Experts said should delays and cancellations persist, the wave would deal another blow across travel markets, including in Zimbabwe. As pandemic tailwinds continued last year, several of southern Africa's major airlines, including British Airways CompAir, filed for bankruptcy.
Reduced traffic also affected business for travel agencies.
In an interview with the Independent early this year, fastjet Zimbabwe accountable manager, Ed Berry projected stronger recovery, but noted that the region's airlines should quickly adapt to demands of a market being exposed to world class service by international carriers.
This week, the Civil Aviation of Zimbabwe (Caaz) said it was exploring several ways to promote growth in the airlines and related businesses.
Elijah Chingosho, director general at Caaz, said "democratisation of the airspace" would improve air travel traffic, with positive spinoffs to sectors like travel agencies.
"It is important to democratise air transport, to make it possible for any citizen of the country, as well as, visitors into the country to enjoy affordable fares and thus patronise air transport," Chingosho said.
"As a regulator of the aviation industry, we believe that regulating the fare levels is not only outmoded and counter-productive but inefficient and against the wider interests of the travelling public.
"We trust the market to come up with the appropriate fares and quality of service provided by operators.
"In this regard, Zimbabwe, in conformity with the government mantra that "Zimbabwe is Open for Business", adopted open skies policies, or the mantra that "Zimbabwean Skies are Open to Airlines". This encourages airlines to fly into the country, enjoying fifth freedom traffic rights (where needed), with more domestic carriers starting operations and thus provide competition. "Competition provides market discipline or ensures that optimal fares are charged to passengers. If fares are too high, new entrants are attracted into the market," the Caaz boss noted.
Fifth freedom traffic rights allow foreign airlines landing in Zimbabwe to pick passengers and proceed to their final destinations.
Chingosho said two South African airlines, Safair and Cemair, will introduce frequencies on the Harare - Johannesburg route, which Caaz expects to help reduce fares.
But in Zimbabwe, high fees and taxes charged on airlines and a general hostile business climate have compounded problems confronting the industry, including travel agencies.
In an interview with the Independent last week, Wengayi Nhau, president of the Tourism Business Council of Zimbabwe, said the setbacks facing the sector included the use of a strong currency, the United States dollar.
"If we continue using a strong currency like the US dollar as our main currency, exports suffer. It will put Zimbabwe at a huge competitive disadvantage," Nhau said.
"Tourism sells services, and packaging Zimbabwean services in US dollars becomes a deterrent."
Related Topics