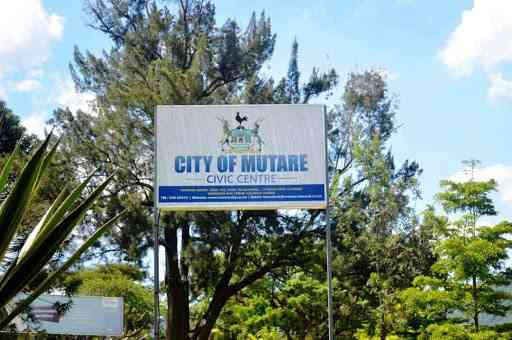 HARARE and Mutare city councils are today expected to elect new mayors and their deputies following the August 23 and 24 harmonised elections.
The two urban authorities are dominated by councillors from the opposition Citizens Coalition for Change (CCC), which maintained its dominance over Zanu PF across the country's urban areas.
In Harare, 59 councillors were sworn-in on Thursday last week with 40 coming from the CCC, while Zanu PF has five councillors.
Fourteen councillors were co-opted into council through the women's quota system with 10 coming from the CCC and four from Zanu PF.
In Mutare, CCC swept all 19 seats, with six coming in under the women's quota system.
CCC president Nelson Chamisa has reportedly endorsed Jacob Mafume to lead the capital city, with sources at Town House yesterday saying most of the councillors have also endorsed Mafume to steer the ship.
Mutare City Council is set to retain Simon Chabuka as mayor for continuity and transparency.
United Mutare Residents and Ratepayers Trust official Edson Dube yesterday said they needed firm leaders at council.
"We need firm people, we want leadership which can take council to the next level. We have noticed a lot of improvement in the last few years at Mutare City Council and they have been working very hard. Appointment of the mayor ship should be purely on merit. We want leadership which can deliver on service delivery," he said.
Harare Residents Trust director Precious Shumba said the new mayor should be a unifier.
"Residents want service delivery to be top notch across the board. The mayor is the chief policymaker of a city or municipality. Given that responsibility, a mayor is supposed to be a unifier, inclusive and experienced to handle public affairs," Shumba said.
Opposition party councillors have come under attack from Zanu PF for leading the rot in most urban councils.
However, they have hit back accusing the central government of frustrating their development programmes by not availing devolution funds.
Related Topics