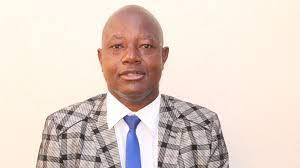 GOVERNMENT has told jobless teachers to open their own schools as it cannot employ all of them into the country's education system.
This was said by Higher and Tertiary Education deputy minister Raymond Machingura during a graduation ceremony at Belvedere Teachers' College on Friday.
Machingura was speaking in an interview with a local radio station on the sidelines of the graduation ceremony.
"Unemployed teachers should start their own companies which produce stationery and other consumables used in schools or even start their own schools.
"If you look at it, private schools are charging exorbitant fees. So if we have our own teachers with their own private schools, they will not be charging high fees but will be providing quality education," Machingura said.
The country, with a student population of six million, has a deficit of 3 000 schools.
The government last year launched a blitz across the country to close down hundreds of schools and colleges which were operating illegally.
A total of 320 out of 448 schools and colleges identified as operating illegally were shut down by authorities in Harare.
But early this year, government re-registered the private schools which had been shut down to accommodate thousands of South Africa-based pupils who are likely to join their parents coming back home following the expiry of Zimbabwe Exemption Permits.
National Council of Student Teachers president Walter Muzamani said encouraging teachers to start their own schools was an admission that the education system has failed.
"That teachers should start their own schools is an admission that it has failed to manage the education system. The government has failed to fund the education system which has resulted in the private education sector thriving.
"It is a fact that private schools are offering quality education compared to public schools," Muzamani said.
Zimbabwe Teachers Association secretary-general Goodwill Taderera said the establishment of more private schools would result in the further collapse of the public education system.
"If teachers become entrepreneurs, then the education system will be commercialised. It's privatising the education system which is exclusive to low-income earners. Accessibility to education will be compromised. Government undertook to provide quality education and has to stick to that mandate and not abdicate its responsibility to job-seeking teachers," Taderera said.
"Currently, people are using ramshackle buildings as schools which have serious effects on the safety of learners. Government has failed to employ teachers and privatisation of education cannot be the solution."
Follow us on Twitter @NewsDayZimbabwe
Related Topics