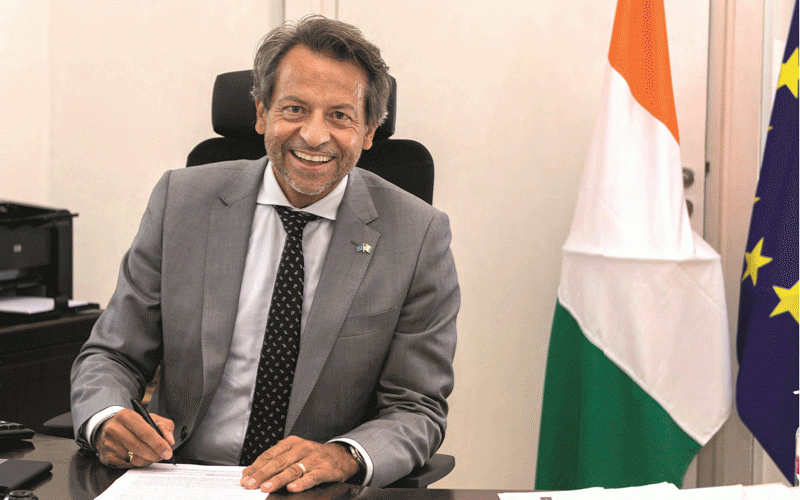 BUSINESS leaders, Civil Society Organisations (CSOs) and youth have been roped in to take action on gender equality and women's empowerment under the HeforShe campaign.
The HeforShe campaign is a United Nations (UN) Women's global solidarity movement that engages men and boys as agents for gender equality.
HeforShe campaign co-chairperson and European Union (EU) ambassador to Zimbabwe Jobst von Kirchmann said, while government was making efforts to achieve gender equality, patriarchal norms remained a challenge.
He was speaking during a high-level HeforShe impact summit held in Harare, where gender champions shared experiences, exchanged ideas and reaffirmed commitment towards achieving gender equality.
"Gender equality is not just a women's issue. It is a human issue that affects everyone. Men and boys have a key role in achieving it. And by doing so, they can help to create a society that is more just, prosperous and peaceful," Kirchmann said.
"Engaging men and boys in the fight for gender quality can help break down the harmful stereotypes that limit both men and women. For instance, stereotypes about men being aggressive or unemotional can just be damaging as those about women being submissive and weak."
Hwange Central legislator Daniel Molekele concurred that patriarchy was the stumbling block in achieving gender equality.
Molokele said: "Zimbabwe is one of the most patriarchal societies in the world. We need to dismantle that patriarchy. By using the institution of Parliament we can create momentum to facilitate a process of change.
"We are a true partner and we are excited at the opportunity to create legislation, a policy that seeks to promote gender equality in Zimbabwe."
Co-chair of the HeforShe campaign and UN Women Country representative, Fatou Lou, said when the UN Women and partners launched the HeforShe solidarity movement in 2014, they envisioned people from all walks of life committing together to address gender equality.
"We came together with government, the EU, business leaders, artists, media, CSOs, and the youth to talk about how we can strengthen our partnership for gender equality. We look forward to the implementation of the amazing pledges and the brilliant recommendations that were made during the discussions," Lou said.
lFollow us on Twitter
@NewsDayZimbabwe
Related Topics