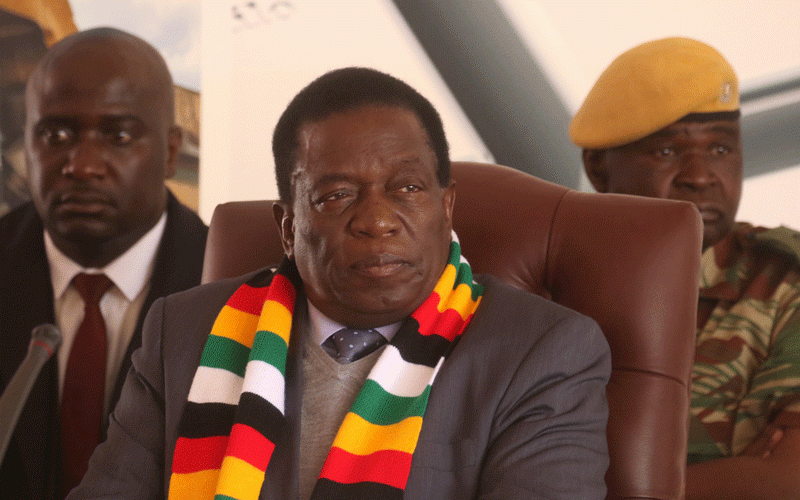 PRESIDENT Emmerson Mnangagwa yesterday said he was still surprised how he got an invite to attend the coronation of King Charles III, which will take place in London, the United Kingdom, at the weekend.
Mnangagwa leaves the country today despite attempts by some parliamentarians in the UK who last week demanded that the invite be withdrawn over allegations of human rights violations.
They said inviting Mnangagwa to the coronation would be unjust.
"I don't know what the son of the queen thought," Mnangagwa said while addressing Zanu PF youths in the capital yesterday.
"Tomorrow (today), I am going to the United Kingdom to see (his coronation) Charles after I have been invited. I said 'now you are inviting me, but you have (maintained) the sanctions'. I asked them and they said 'come, the sanctions have been removed'."
Mnangagwa is expected to be among the several heads of State and government who will witness the coronation.
Zimbabwe is a former colony of Britain and the two countries have enjoyed frosty relations, especially in the twilight of the late former President Robert Mugabe's rule over human rights abuses and land grab.
In February 2021, London slapped sanctions on four Zimbabwean security officials over alleged human rights abuses following its exit from the European Union.
These are former State Security minister Owen Ncube, Central Intelligence Organisation director Isaac Moyo, Zimbabwe Republic Police Commissioner-General Godwin Matanga and Anselem Sanyatwe, a former commander of the Presidential Guard, now the country's top diplomat to Tanzania.
Mnangagwa said election campaigns should be done in a peaceful manner.
"Zanu PF as the mammoth people's party has the onus to guarantee (peaceful) conditions. We are the party that fought for democracy and we must defend conditions that make democracy thrive," he said.
"We are aware of the desperate collisions by the enemies of our beloved country and their nefarious attempts to discredit our forthcoming harmonised general elections. Moreso as it is clear that victory is imminent for the people of Zimbabwe through the revolutionary party Zanu PF."
Yesterday's event was attended by Mnangagwa's deputy Constantino Chiwenga, Zanu PF national chairperson Oppah Muchinguri, Zanu PF vice-president Kembo Mohadi and secretary for youth affairs Tinomuda Machakaire.
Related Topics