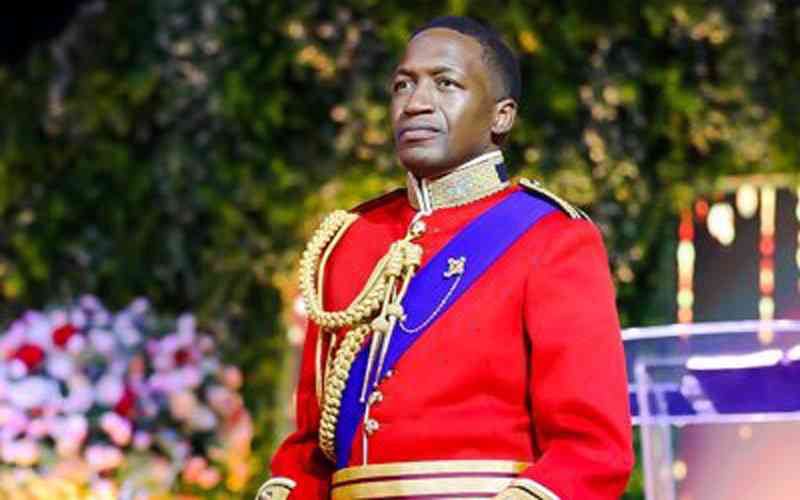 THE United Kingdom will not give any special treatment to President Emmerson Mnangagwa's ambassador-at-large, Uebert Angel, who is embroiled in a money laundering and gold smuggling scandal, a minister said yesterday.
Conservative member Lord Peter Henry GoldSmith of Richmond Park made the remarks in response to a series of questions tabled in the second chamber of the UK Parliament by House of Lords member Jonathan Oates.
"Whilst Mr Angel holds a diplomatic passport he is not diplomatically accredited to the UK — countries are free to determine for themselves who they want to grant these passports to, but the passport itself does not confer any diplomatic status on the holder," said GoldSmith who also serves as the Minister for Overseas Territories, Commonwealth, Energy, Climate and Environment at the Foreign, Commonwealth and Development Office.
He added: "We cannot comment further on specific cases at this stage. The UK sees corruption as an important barrier to economic reform and inclusive growth in Zimbabwe. We engage with the Government of Zimbabwe, Zimbabwe Anti-Corruption Commission, civil society and other actors in the fight against corruption in Zimbabwe."
There have been calls for the UK to freeze assets belomging to Angel, who in March 2021 was appointed Zimbabwe's ambassador-at-large to seek trade and investment opportunities across the globe for the country. He has emerged as the Gold Mafia kingpin after he was secretly recorded by international news channel Al Jazeera journalists spilling beans on gold smuggling and money laundering in Zimbabwe.
Angel said he could use his diplomatic cover to launder as much asUS$1,2 billion in dirty money.
Oates asked what steps the UK government would take, if any, to investigate the activities of companies whose named directors are alleged to have been involved in conspiracy to commit financial crime."
Oates also asked what steps the UK would take to investigate Angel's alleged British citizenship to ascertain whether he should retain his diplomatic status.
Angel was the main character in the four-part investigative Al Jazeera documentary.
In the final episode, he allegedly sought the First Family's help to launder US$1,2 billion using his diplomatic cover while talking to undercover journalists.
His lawyer, Lovemore Madhuku last month held a Press conference in Harare where he dismissed the documentary, claiming that his client was carrying out a special intelligence operation.
There has been mounting pressure on Mnangagwa to fire Angel, but presidential spokesperson George Charamba has said he remains the ambassador-at-large.
Information minister Monica Mutsvangwa recently said government had ordered investigations into the allegations made by Al Jazeera.
There has been no update on the investigations yet.
Related Topics