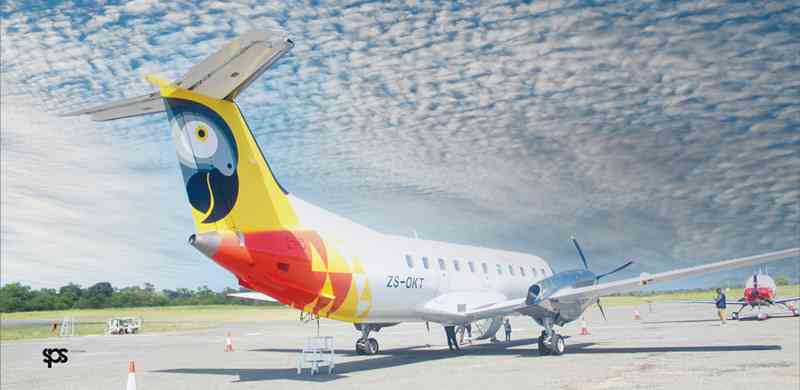 AIR transport plays a crucial role in connecting markets and facilitating trade while enabling industries to link with global supply chains, Transport and Infrastructural Development minister Felix Mhona has said.
He was speaking during the launch of Eswatini Airways services to Harare last week.
Mhona said the government was intensifying efforts to build a resilient and inclusive air transport sector.
"I am pleased to say that we have been playing our part well by intensifying our infrastructural and route development efforts to build a resilient, sustainable and inclusive air transport sector.
"Air transport plays a critical role in enabling this endeavour as it opens and connects markets while facilitating trade and enabling industries to link into global supply chains," he said.
Eswatini Air joined a list of airlines trooping back into Zimbabwe after an era of the COVID-19 pandemic, which crippled the sector.
The new regional airline is a State-owned Royal Eswatini National Airways (RENAC) subsidiary and it plans to introduce flights in different African countries starting off with the Southern African regional routes.
The airline has no intercontinental aspirations, but wants to gradually open more destinations in a three to four hour radius in the sub-Saharan region. It will seek to connect to major regional hubs.
Mhona applauded significant strides that RENAC is making in providing reliable air transport services to the people of Eswatini and the wider southern African region.
He said RENAC's scheduled services were established to fill the gap left by Swaziland Airlink which used to provide air transport service to Eswatini nationals.
"As the minister responsible for transport and infrastructure development, I am particularly pleased to see the upward trajectory that the aviation sector in our region has been taking since the relaxation of the COVID restrictions which had severely crippled the aviation industry.
"The launch of this new service will provide greater connectivity and convenience for our people and I am confident that it will be well received by both business and leisure travellers," said Mhona.
RENAC, established in 1978 as Royal Swazi National Airways (Manzini Matsapha), is wholly owned by the Kingdom of Eswatini. It also offers air charter brokerage and airport ground-handling services, supplies jet fuel, and operates a travel agency, Royal Eswatini Travel Agency, with outlets in Mbabane, Manzini Matsapha, and downtown Manzini.
Plans to resurrect the airline first was initiated four years ago with a five-year strategic plan being approved during the first quarter of 2021 was based on the mandate to establish a national airline that would meet the Kingdom's national socio-economic development goals, provide air connectivity, and stimulate tourism to the tiny country surrounded by South Africa.
Related Topics