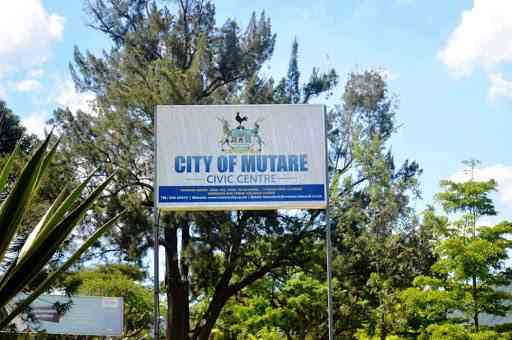 MASSIVE staff exodus has hit Mutare City Council's fire and health departments as employees seek greener pastures due to poor remuneration and working conditions.
In her presentation to the residents at a service delivery feedback meeting held in the city's Queens Hall on Friday, Mutare council acting director of Health Services, Eunice Muyambuki said council is losing employees from the fire and health departments, a situation that has affected council's capacity to provide effective service.
She said: "In our health department we have some challenges affecting us. We are facing a shortage of nurses in our clinics and hospitals. By now we could have closed the clinics because the challenge persists. Most of them are leaving their jobs for greener pastures."
Despite council advertising vacancies for nurses, there have been poor responses, while those who offer employment do not take up the offers due to poor remuneration and working conditions.
Many opt for private clinics and hospitals that are offering better remuneration and packages.
Investigations have revealed that nurses leaving Mutare City Council are also joining various non-governmental organisations operating in Mutare where they are being paid in foreign currency.
Other nurses have joined the great trek to the United Kingdom.
Muyambuki said it was the same situation in the fire department where fire fighters are also leaving for greener pastures.
"We are also facing the same challenge in the fire department as members of staff are leaving. There is a shortage of fire fighters as they are looking for greener pastures," she said.
Zimbabwe fire fighters are reportedly on high demand in the Middle East.
Muyambuki said despite the mass exodus of staff, the council's recapitalisation programme has started bearing fruits following the delivery of a new ambulance and six refuse compactors that are expected to improve service delivery.
She also indicated that council had refurbished the Mutare Infectious Disease Hospital to international standards to cater for tuberculosis, hypertension and diabetes patients.
"We have high cases of these diseases at our hospitals and clinics. As council we have now embarked on sensitisation activities to stop the spread of such diseases," Muyambuki added.
Related Topics