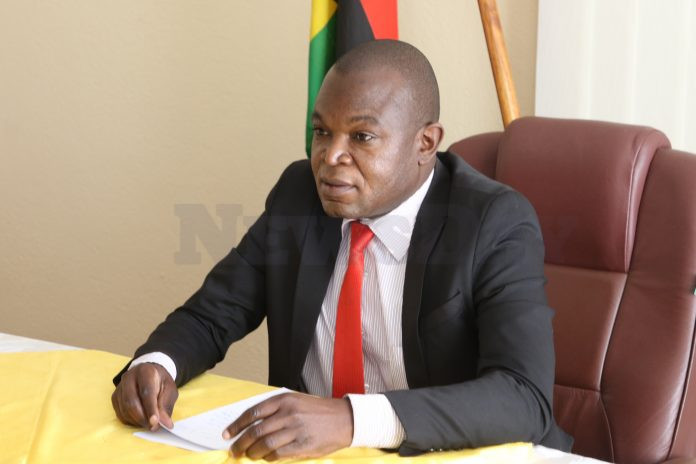 POLICE yesterday urged Zimbabweans to report funerals to the law enforcement agency when the country goes into election mode to avoid being mistaken for an illegal gathering.
Addressing Harare residents yesterday, national police spokesperson Assistant Commissioner Paul Nyathi said this will save mourners the trouble of having their funeral being mistaken for political gatherings.
"If we are at a funeral during elections, it's better to report to the officer-in-charge and that will be put on record because some neighbours would lie (that there is a political gathering)," Nyathi said at an all-stakeholders engagement meeting with residents, political parties among other groupings held in the capital.
"There are some people who want to campaign at funerals. Why should you campaign at one's funeral?
"We also expect politicians not to address supporters at people's homes. If a neighbour complains, we come."
Under the country's laws, it is an offence to hold a gathering without police permission.
The opposition often accuses police of abusing the law to disrupt their gatherings.
Nyathi also pleaded with political parties to shun violence before, during and after elections.
"Zimbabweans must know that an election is not a war. It's a contest that comes to an end," Nyathi said.
"The police are ready for the 2023 harmonised elections and we appeal to the public to report violence. Commissioner-General (Godwin Matanga) has made it clear that we will arrest anyone who engages in any form of political violence."
He added: "The Commissioner-General has also set up special investigations teams throughout the country to act on reports of criminal acts related to the elections and this includes alleged violence."
"We have met journalists across the country except in Harare talking about their safety. The police and journalists serve the same constituency, Zimbabweans," he said.
Zimbabwe Union of Journalists secretary-general Perfect Hlongwane said: "We are happy that we are finding a common ground with the police."
Related Topics