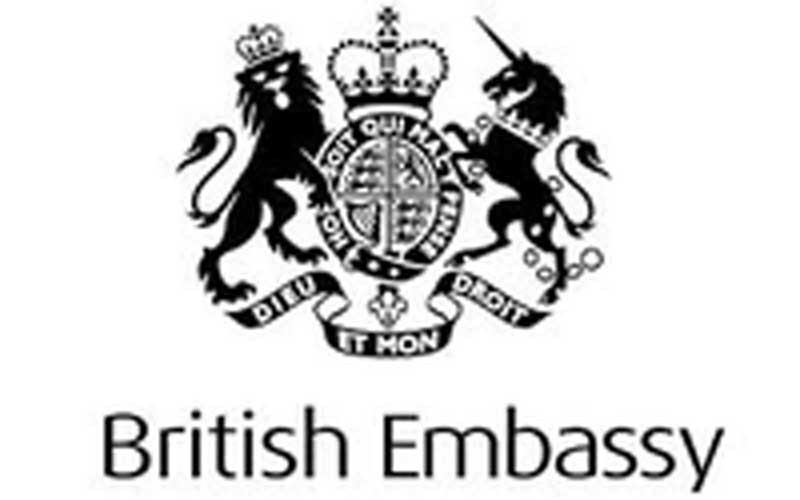 THE United Kingdom (UK) this week reactivated its call for Zimbabwe to address a series of hurdles affecting trade between the two countries.
Despite a long-running diplomatic standoff between Harare and London, the UK controls substantial investment interests in Zimbabwe. A British embassy spokesperson said the UK was supporting British interests in sectors like horticulture, renewable energy and financial services.
"We are encouraging the government of Zimbabwe to address barriers to investment, particularly around currency risk and security of property rights," the spokesperson said.
"The UK supports trade and investment with Zimbabwe. Figures for last year show that total trade in goods and services between the UK and Zimbabwe was £144 million. This is for the four quarters to the end of the third quarter of 2022. In this period, total UK exports to Zimbabwe amounted to £99 million while total UK imports amounted to £45 million," the official noted.
In 2022, the top five categories of goods imported to Zimbabwe from the UK were vehicles, medicinal and pharmaceutical products, office machinery and specialised machinery.
"Goods imported to the UK from Zimbabwe in 2022 include vegetables and fruit, coffee, tea, cocoa, jewellery, works of art as well as metal ores and scrap," the official said.
A trade agreement that came into effect on January 1 2021, ensured that Zimbabwean companies enjoy duty-free and quota-free exports to the UK.
"This is critical for supporting Zimbabwean producers in areas such as horticulture. It means shoppers in Tesco and Sainsbury's can continue to enjoy Zimbabwean products, from blueberries to peas and tea. Certification requirements also lead to high standards and allow for competitive goods and growth in the market of origin," the official said.
British companies are active across a wide range of sectors in Zimbabwe.
The UK development finance institute (InfraCo) is investing US$2 million in Mobility for Africa allowing them to scale up the provision of solar electric three-wheeler tricycles.
Mobility for Africa's e-tricycles, also known as Hambas, are being used by dairy farmers in Chipinge with positive results being reported. Another British company NMS Infrastructure is implementing a US$200 million hospital project in partnership with the Ministry of Health and Child Care to build hospitals across the country. To date, two hospitals have opened in Harare South as well as Cowdry Park, Bulawayo.
The UK supported Zimbabwean businesses to go on two trade missions to the UK.
In June last year, companies in the energy sector travelled to Aberdeen in Scotland to meet potential investors and partners.
Related Topics