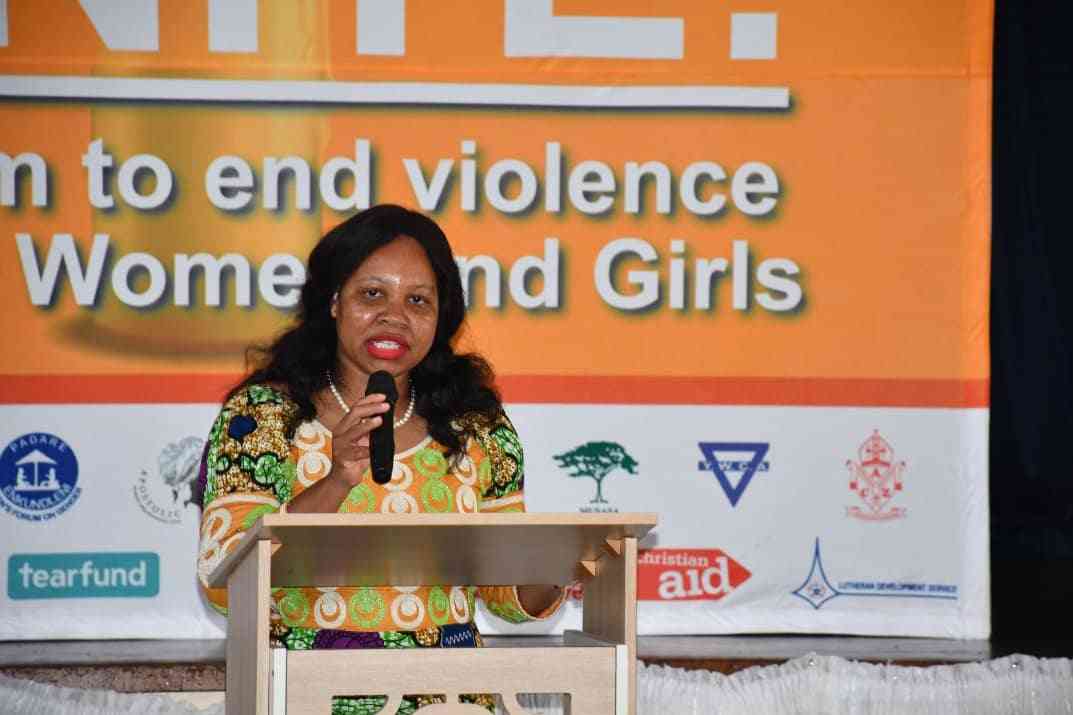 CAROLINE (21) gazes at her toddler and recollects how the monotony of the coronavirus lockdown led her into a controversial love affair. After she was laid off from work, boredom and idleness became a daily routine until the man who lived next door caught her eye. They started chatting. That chatting developed into a fling. Three months later, it was a full-blown love affair and the subject of hot gossip in her community in Eastview, a suburb east of Harare.
Despite the ridicule she faced, Caroline, who chose to use only her first name for fear of stigma, now lives with the man in his home, and they have a year-old child together. His wife moved to another community.
It's not clear to her if her lover has parted ways with his former wife for good. The uncertainty has left the shy and laid-back Caroline nervous. But she says she is hopeful that the new Marriages Act will give her a legal standing to claim a share of his property, where they live, should he leave her.
In September 2022, the Zimbabwean government enacted a new Marriages Act that merges the country's marriage laws. The Act — which abolishes both child marriages and the legal requirement for a groom to pay a bride price, known locally as lobola or roora — controversially recognises civil partnerships and gives rights to people involved in them when the relationship ends. The inclusion of the civil partnership clause has sparked debate about the definition of civil partnerships and who stands to benefit from them. Supporters of monogamous marriages say the Act benefits people involved in extramarital affairs, while experts say the law is progressive and has been misinterpreted.
The debate over civil partnerships began among gender rights groups when the law was enacted last September.
The Marriages Act defines a civil partnership as a "relationship between a man and a woman who — (a) are both over the age of 18 years; and (b) have lived together without legally being married to each other; and (c) are not within the degrees of affinity or consanguinity … and (d) having regard to all the circumstances of their relationship, have a relationship as a couple living together on a genuine domestic basis."
A civil partnership is declared only when the relationship ends and a judicial officer decides that the former couple meets the law's criteria.
In addition, the law recognises two types of marriage: a monogamous union and a customary marriage, which is potentially polygamous.
It took about three years for the new marriage law to be enacted. The initial Bill was announced in 2019.
Lawyer Miriam Tose Majome of Veritas, a non-governmental organisation that acts as a legal and parliamentary watchdog, cites a lack of understanding and many misconceptions of what the law entails.
The new law will protect women who have been in partnerships for years without being legally married and who previously had no legal protection if their relationship ended, she says.
"This must not be seen at all as a law that is out there to promote small houses," she says, using a local term that refers to a second wife or a longtime partner outside a civil or customary marriage.
Women's groups have been pushing for marriage reform for years, she says.
"Marriage reform has been a big issue since independence, and now that there was the new Constitution, there was need to align the rights of women with the Constitution," Majome says.
She says by definition in the Act, a civil partnership cannot be a secretive relationship.
A married couple may separate but still have a valid marriage certificate. Neither can remarry because of the valid certificate, she says.
"The marriage itself has long since perhaps ended, but maybe there just has not been a divorce. So the marriage is still subsisting, but the parties have long since separated," says Majome.
She says people are focusing on the wrong issue. They are trying to limit the Marriages Act to the effect civil partnerships could have on marriages when it's just a minor clause that doesn't affect marriage rights and married people can still sue over adultery, she says.
The law is only there to make all people equal and not discriminate based on marital status, Majome says.
"The recognition of civil partnerships does not put any parties involved at a disadvantage," she says.
Walter Vengesai, director of Padare/Enkundleni — Men's Forum on Gender, an organisation led by men that advocate for a gender-just society, sees the law as progressive.
He says the Act will benefit everyone.
"Civil partnerships are already there. The law is only recognising what has been happening and trying to protect the interests of everyone," says Vengesai.
However, some married women, like Nelly (33) whose husband impregnated her prayer partner, think otherwise.
Nelly, who chose to use only her first name for fear of stigma, says she didn't know that her husband and her 20-year-old prayer partner, who used to come to her house for prayers, were having a secret affair.
Only after seeing text messages and a screensaver of the woman on her husband's phone did she become suspicious. She investigated and uncovered the affair, she says. But it was already too late. The woman was pregnant.
Nelly says she fears that with this new law in place, the woman might be entitled to partial ownership of the house that she is building with her husband should their relationship fail, because her name is not on the title deeds.
"I can never accept sharing what we have built together with someone else even if they were in the picture during the time the property was acquired by my husband. I do not know what my emotions will lead me to do if that happens," says the mother of three.
Some women's rights groups feel the law takes away the privileges enjoyed in a monogamous marriage.
Fadzai Traquino, director of Women and Law in Southern Africa, an organisation that advocates for equitable access to justice for women, says the law protects trespassers in marriages. It rewards them with privileges enjoyed in marriage such as property sharing and the possible right to claim maintenance payment for their children's expenses and their own, she says.
Traquino says a civil partnership is recognised only when one party wants a separation. Under section 41 of the Act, the partner makes a case in front of a judicial officer who has discretion over who qualifies to be in a civil partnership.
"Some people may qualify; others may be excluded and prejudiced," she says.
She adds that there has been confusion over whether people in civil marriages can claim damages for adultery if their partner is also in an adulterous relationship that qualifies as a civil partnership.
"This is rendering all marriages polygamous," she says.
People in unregistered customary marriages are now in an inferior position to those in civil partnerships, Traquino says, because people in civil partnerships can use the Matrimonial Causes Act, which dictates the division of assets when a marriage ends. People in unregistered customary marriages cannot use the Matrimonial Causes Act, she says.
Some people, who have been married for a long time, say the law may cause more harm than good. Gibson Lameck Mutyavaviri, who has been married for 44 years, says by recognising civil partnerships, the law gives people leeway to indulge in extramarital affairs.
"There were no such laws in the Bible. It breaks God's law. Marriages should be sacred," he says.
His wife, Winnie Mutyavaviri, agrees. She says she believes that the old law, which doesn't include civil partnerships, is better than the new one.
"If I cannot sue my husband for bigamy, it means anyone in a marriage can now do as they wish. Marriages are slowly losing value," she says.
The recognition of civil partnerships has no cultural grounding, traditional experts say. Prince Sibanda, a traditional healer and cultural expert, says the recognition of civil partnerships by the new Marriages Act is not based on Zimbabwean cultural practice.
He adds that traditionally, a first wife would openly assist a man in getting another wife and would then have power over everything, including assets, but the new law gives similar power to civil partners.
"I don't think it's still in line with our culture," Sibanda says.
But the new law gives Caroline a sense of comfort. It's been a year since she and her lover started staying together. They've bought property and talked of building a house. If they part ways, she says, she would be equally entitled under the new Marriages Act to other property and the house they might build.
"Those who say it's bad feel so because they are not in a situation like I am in," she says.
Related Topics