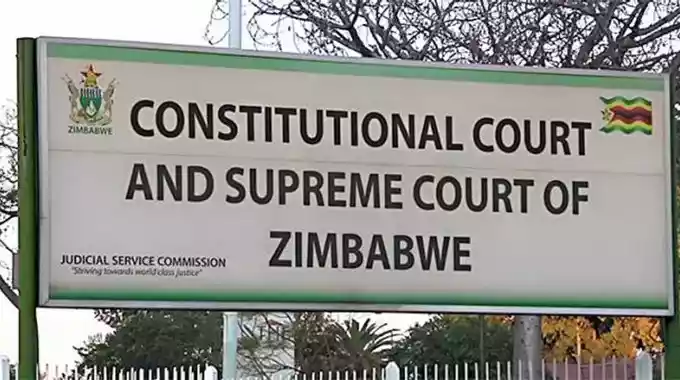 PROPERTY developer George Katsimberis has appealed to the Constitutional Court (ConCourt) to be given more time to apply for leave to challenge a High Court ruling on his bid for permanent stay of parallel prosecutions against him.
Katsimberis wants the ConCourt to stop his prosecution for alleged fraud at the instigation of businessman Ken Sharpe's Pokugara Properties following their fallout over a housing deal.
He is also a State witness in a case Pokugara Properties and some senior Harare City Council officials are being charged for perjury.
Kastimberis says he is being forced to appear in court as an accused and a State witness in related cases. He said this was a violation of his constitutional rights.
He made the latest application after ConCourt judges Justice Anne Gowora, Justice Paddington Garwe and Justice Ben Hlatswayo last week dismissed his earlier appeal for permanent stay of prosecution.
The judges ruled that he had filed his appeal late, and that he did not seek condonation as per court rules.
In the latest application, Katsimberis blamed the registrar of the Supreme Court for his failure to file his appeal on time.
He said his lawyers concluded all processes on October 3, 2022, but the registrar only issued the application on October 4.
"For completeness, I wish to confirm that I have previously filed an application for leave to appeal against that judgment under case number CCZ 51/22," Katsimberis submitted.
"However, that application was struck off the roll by the Constitutional Court on January 30, 2023 on the basis that it had been filed out of time.
"I explain herein how that came about. It is in the hope of re-filing that application for leave to appeal that this application is made."
Katsimberis added: "I held a good faith belief that the application in CCZ 51/22 had been filed in time until the hearing on 30 January, 2023. I am advised, and therefore have reason to believe, that my legal practitioners had also held a good faith belief that they had complied with the rules, as everything that they needed to do to file the application had been done and completed on 3 October 2022.
"And, had the registrar not delayed processing my application until after working hours, there would never have been an issue about any delay in filing."
He said he was advised by his lawyers, which he believed that they had relied on guidance given to them by the registrar through a filing in a separate case that they consider the date when they accept the application as fulfilling all the requirements.
"This document was received by my legal practitioners on the very same date that they were dealing with the exact same issue regarding my application, and appears to support their view that they then adopted, namely that as my application was accepted on October 3, 2022, the application was filed in time," Katsimberis said.
"I, therefore, make this application for extension of time within which to file my application leave to appeal."
Katsimberis cited Justice minister Ziyambi Ziyambi and four magistrates, Letwin Rwodzi, Barbra Mateko, Noel Mupeiwa, Stanford Mambanje and prosecutor-general Nelson Mutsonziwa as respondents in the appeal.
Katsimberis in a witness in a case he is suing Sharpe and top Harare City Council officials for perjury and malicious damage to property after the local authority demolished his show house in Borrowdale, Harare.
He is also facing another case of fraud for building the said show house using a forged building plan.
The same people he accused of perjury and malicious damage to property in his case are witnesses against him in the other case.
Related Topics