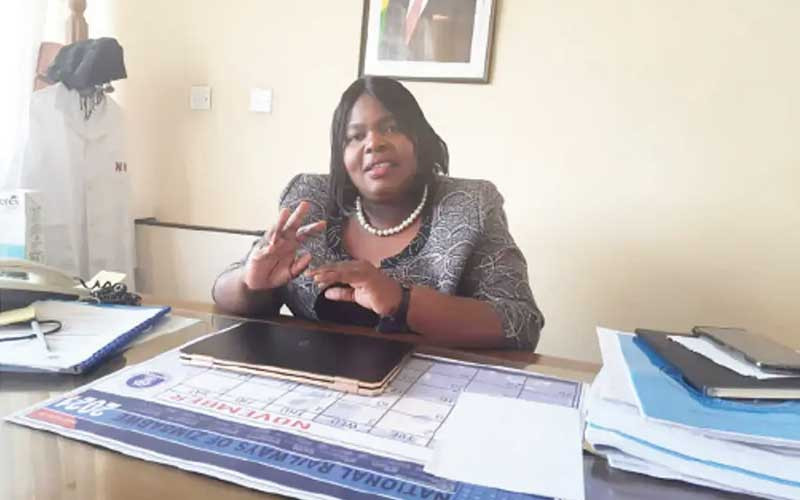 THE National Railways of Zimbabwe (NRZ) wagons and machines are archaic and have outlived their lifespan, making it difficult for the parastatal to fully operate, NRZ general manager Respina Zinyanduko said yesterday.
Zinyanduko made the remarks when she appeared before the Parliamentary Portfolio Committee on Transport to speak on the performance of the rail parastatal.
"All NRZ equipment has outlived their economic lifespan and need either overhaul or total replacement. Lack of recapitalisation in both equipment and infrastructure has affected the company's performance, which has seen business volumes coming down from the 12 million tonnes it used to move annually in the 1990s to the current level of 2,3 million tonnes.
"As a result, the company has been continuously posting losses annually and is saddled in debts, both local and foreign. This creates bottlenecks as well as increases the interchange bill for NRZ which is payable in foreign currency due to the long periods the wagons will be on NRZ lines," Zinyanduko said.
She said lack of recapitalisation of had affected NRZ's overall performance. "There are low customer confidence levels due to extended transit delays and inconsistencies in service delivery, and shortages of local empties for chrome ore, coal, clinker and limestone movement. The hired locomotives are a huge drain to the NRZ and the country as these are paid for in hard currency, yet the majority of the traffic that is hauled is paid for in local currency," she noted.
The NRZ boss said the other major challenge was an old rail network.
"Our wagons are old and South Africa does not want them because they risk damaging their rail network."
Zinyanduko indicated that the NRZ was mulling entering into public private partnerships to refurbish its grounded ancient fleet.
On employees' welfare, Zinyanduko said: "The industrial relations atmosphere is very cordial. Like any other organisation, matters arise from time, to time but we have cordial relations with labour. Once labour issues arise, they are brought to the attention of management and are resolved amicably."
Related Topics