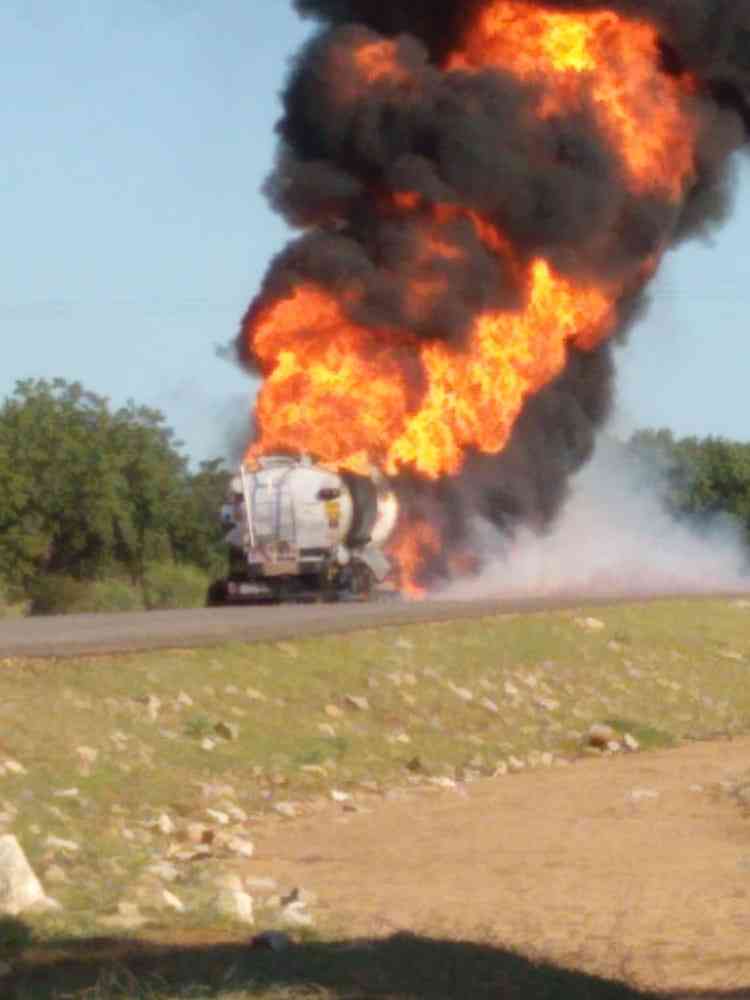 A ROAD haulage tanker carrying sulphate oil burst into flames some 20 kilometres outside Beitbridge along the Bietbridge-Bulawayo highway on Tuesday.
Sulphate oil is used in the creation of personal skincare products like oils, shampoo and lotion.
The officer commanding Beitbrridge police chief superintendent Tichaona Nyongo confirmed the incident saying noone was injured.
An Environment Management Agency communications and publicity manager Amkela Sidange said information was still sketchy as to what caused the mishap.
"Information gathered so far is still sketchy because the Agency is still making further investigations and efforts to locate the driver of the truck; however preliminary investigations using data from our port of entry control office at Beitbridge Border indicates the truck was transporting about 32 tonnes of sulphate oil. The truck and consignment were reduced to ashes," said Sidange.
"The Agency is calling on transporters of hazardous substances to travel within specified time frames and it remains a punishable offence to be found violating this. Also transporters should ensure ( their consignments are) well secured and (are) in appropriate containment, and should report any accidental spillages verbally within an hour and in written form within 24 hours (and) failure to do so is liable to prosecution."
She asked transporters to act responsibly when transporting hazardous material for the safety of the public and environmental protection.
"The public is urged to stay as far away as possible from such accident scenes and avoid trying to harvest any substance that could have spilled in the process for its safety," she said.
Recently dozens of people, including two Zimbabweans, died when a haulage tanker exploded in an accident in South Africa.
Follow us on Twitter @NewsDayZimbabwe
Related Topics