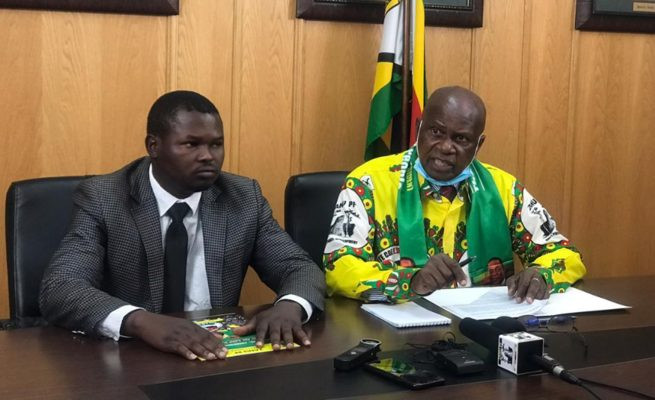 ZANU PF's ban of NewsDay journalists from covering its elective congress has shocked the media fraternity, with some describing it as "an affront to the so-called media reforms".
In separate interviews with NewsDay yesterday, a cross-section of media organisations expressed shock and dismay at Zanu PF's decision not to accredit journalists from NewsDay to cover the party's congress taking place in the capital, accusing the publication of writing fiction.
Zimbabwe National Editors Forum chairperson Njabulo Ncube said Zanu PF's decision was against its government's calls for free and independent media.
"We are seized with the matter," Ncube said.
"It's an affront to the so-called media reforms that the government has been working on for the past three-and-half-years. It takes us back to the old regime of (former late President) Mr (Robert) Mugabe where journalism was criminalised. What we are seeing in the latest shenanigans is that the so-called second republic is perpetuating the criminalisation of journalism. It's more of the same if we compare it with the old regime. We had hoped that the practice of journalism would not be criminalised under the so-called second republic. Just recently we had an engagement with Information minister (Monica) Mutsvangwa who reiterated that all journalists should be allowed to cover national events."
Voluntary Media Council of Zimbabwe (VMCZ) executive director Loughty Dube said the ruling party should have approached regulatory bodies to address its problems with the media organisation as is the norm.
"It's a very unfortunate decision from a party that is expected to understand media independence," Dube said.
"It shows a lack of respect for the journalism profession. Journalists should be treated fairly regardless of the media organisations they come from. Zanu PF ought to explain why it had to reach such a decision. If the ruling party was not happy about the articles that were published by NewsDay, it should have approached regulatory bodies such as the VMCZ to address the issue. We expect all political parties to treat all media organisations fairly."
Zimbabwe Union of Journalists secretary-general Perfect Hlongwane added: "We feel that this is not right because Zanu PF is the ruling party and their decision affects everyone in the country. When they act in the manner they did, it sets a precedent where we are going to see our journalists getting afraid to cover events, and opposition parties will do the same. If there are issues, the ruling party should engage on how a particular media house is covering them. There must be alternative mechanisms to solve this. As we go to 2023 as ZUJ, we appeal to Zanu PF to revise its decision and allow journalists to operate because the Constitution stipulates freedom of expression."
Efforts to get a comment from Mutsvangwa were in vain as she was said to be attending the Zanu PF central committee meeting.
Media law expert Chris Mhike said: "The ban would also mark another instance of policy inconsistency from the current Zanu PF-led government. The ban would in effect mean that the party preaches total inclusivity towards all categories of the Press, on the one hand; but discriminates based on the identity of journalists, on the other. In the spirit of exorcising the ghosts of repression from previous eras, we urge the ruling party to review its position on the issue under discussion and to, therefore, lift the ban against NewsDay and NewZimbabwe.com."
Follow us on Twitter @NewsDayZimbabwe
Related Topics