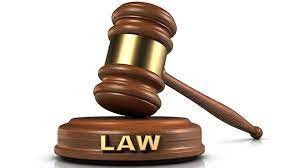 A Law Society of Zimbabwe (LSZ) survey has exposed alleged corruption at magistrates' courts with prosecutors named as the most corrupt, resulting in the state failing to secure prosecutions for some suspects.
The report was released amid a simmering war between law enforcement agencies as corruption cases in the country continue to move at a painstakingly slow pace in the country's courts.
The Zimbabwe Anti-Corruption Commission (Zacc) which submitted 180 dockets last year to the National Prosecution Authority (NPA) is frustrated over lack of convictions, and the snail pace at which cases are moving.
The anti-graft body is also frustrated over how the cases are handled amid allegations that prosecutors opt for wrong or weak charges, resulting in the cases being dismissed by the courts.
Zacc once sought to have prosecuting powers, but the bid was shot down after the government opened corruption courts across the country.
The LSZ survey titled, 'Justice Delivery' funded by the European Union showed that corruption was rife at the magistrates' courts.
"The magistrates court was singled out by lawyers as the institution where corruption is prevalent, with prosecutors, clerks of court, registry staff, and other support staff being labelled the most corrupt," the report read.
"All the lawyers who participated in the survey indicated that prosecutors were the most corrupt officials in criminal proceedings.
"The findings revealed that due to information asymmetry, self-actors fell prey on unethical conduct of some clerks and support staff at courts and sometimes paid money to get papers drafted for them and to get directions on how to proceed with their case.
"The findings, however, revealed that corruption is a complex phenomenon because of the 'willing buyer, willing seller' concept."
The study also established that there was abuse of power and authority where political and powerful figures used their influence through instructions for the arrest and prosecution of opponents.
On the justice delivery system, the report disclosed that court users were made to pay money by clerks of court in return for influencing positive outcomes for their cases.
Efforts to get a comment from the acting prosecutor general Nelson Mutsonziwa were unsuccessful as he was not picking up his phone.
Zacc's frustration reached boiling point last week when the body raised a red flag on court officials including magistrates after bail conditions for Cottco official Maxmore Njanji, who faces a fraud charge involving US$5,8 million, were changed under unclear circumstances.
Zacc cited the clerk of court, magistrates Taurai Manuwere and Marehwanazvo Gofa, senior regional magistrate Ngoni Nduna, chief magistrate Faith Mushure, Judicial Services Commission, Mutsonziwa as respondents in a court challenge.
Zacc expressed disappointment that the courts also released the passport of Njanji's co-accused, Gokwe Nembudziya legislator Justice Mayor Wadyajena.
Related Topics