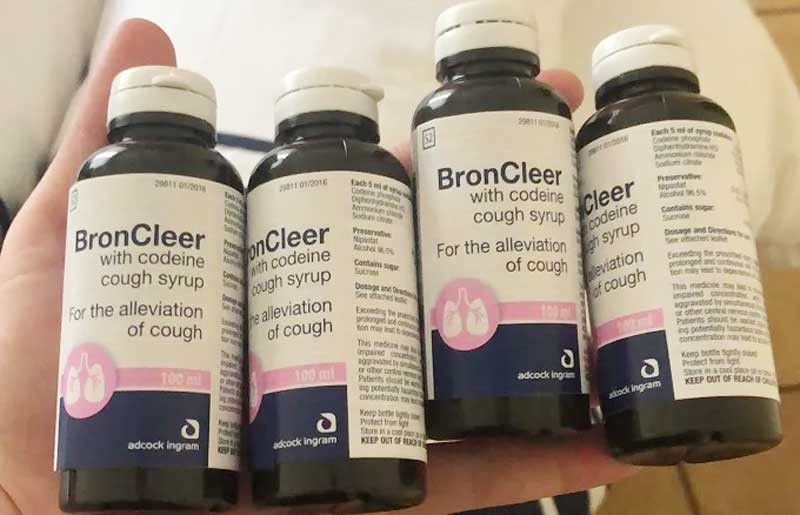 llicit drug business is the current trade of choice in Harare and those involved in it are living large.
They are living in opulence, spending all kinds of money on luxury items, travelling all over the world, spending a fortune on clothes, cars and properties, among others.
Known as Bouyaman in drug trade, the drug lords, most of whom are native to their ghettos of operation are well connected to influential people, including the police whom they pay for "protection".
Most of their drugs are sourced from foreign lands, local public health institutions, private pharmacies and others like musombodhiya are home-made.
They are making a killing out of anything that intoxicates, from Crystal Meth (Mutoriro, Guka or Dombo) to medications such as Codeine, Diazepam (Maragada or Mangemba), Ketamine and Pethidine, morphine and Fentanyl.
"The local drug lords' lavish lifestyles resemble that of the late Mexican drug baron Joaquín El Chapo Guzmán," said Jaweti Phiri, a former drug peddler in Mbare.
"They are all over the ghettos and names of drug kingpins from Mufakose and Mbare are known.
"One of them drives posh cars, including a latest Mercedes Benz while some of the drug lords have built mansions, including double storey houses in the ghetto.
"Some prominent musicians are also involved in the drugs trade.
"They have money to corrupt the law enforcement agents as well as the judiciary and they have big people who protect them."
Phiri said some of the drug lords have relocated to the affluent suburbs, but most of the time, they are in the ghetto to distribute the drugs through their network of "runners".
Mbare is said to be the epicentre of drug trade in Harare, and according to Phiri, there has been a high prevalence of opioid, methamphetamine and pharmaceutical stimulants, among people who use and inject drugs.
According to a recent World Drug Report, around 27 million people worldwide are estimated to have used amphetamines, including methamphetamine and pharmaceutical stimulants, in the past year.
"Bringing in cocaine and heroin is expensive and risky for the drug lords, so they turn to the local sources, which include public health hospitals and private pharmacies," Phiri said.
"Diazepam is one of the drugs being sold on the streets, including Codeine, an opioid pain reliever and cough relief medication sold under the brand names Benylin or Broncleer [Bronco]."
Phiri said most of the drug lords were running cartels that included public health workers and private pharmacies staff, some who are also living lavishly.
In 2021, the Supreme Court confirmed the forfeiture of a Ruwa house belonging to a former Parirenyatwa Central Hospital pharmacy stores controller, Tatenda Mwenye, which was believed to have been built from the proceeds of stolen drugs and medical accessories.
However, Pharmacists Council of Zimbabwe registrar Alois Karonga said they were yet to receive complaints about drug diversion from public and private health institutions.
"As council we have not yet received complaints of that nature from both public and the private sector," he said.
"We kindly request that you direct your issues to the Medicines Control Authority of Zimbabwe (MCAZ), which is the regulator responsible for control of medicines in both human and animals."
Zimbabwe Civil Liberties and Drug Network projects executive director Wilson Box said the Zimbabwe National Drug Master Plan (2021-2025), adopted by the government in September last year, provides a clear roadmap to addressing issues of drug supply.
"The Zimbabwe National Drug Master Plan talks of the law enforcement agents taking care of that side of things," Box said.
Police said they were leaving no stone unturned in dealing with the drug abuse scourge in the country.
According to a Zimbabwe Vulnerability Assessment Committee (ZimVac) report, 1 058 people were arrested between January and July this year with drugs valued at $24,7 million recovered.
*The story is published under the Voluntary Media Council of Zimbabwe Investigative Journalism Fund.
Related Topics