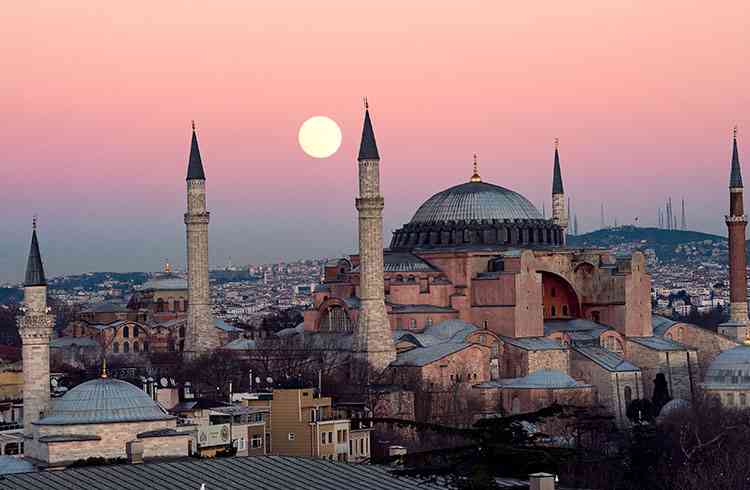 CYPRUS has said students lured to the country on dubious scholarship programmes are held in prisons in the Northern region of that country which is under the "illegal" control of neighbouring Turkey.
The European country has, however, distanced itself from the jailing of the students.
This comes in the wake of an exposé by the Zimbabwe Independent last week revealing that scores of Zimbabwean students were victims of a scholarship scam, which has landed them in a maximum prison in Cyprus after failing to raise college fees as well as satisfy visa regulations.
Responding to questions posed by this publication, Honorary Consul of the Republic of Cyprus in Zimbabwe, Nestoras Nestoros, said the affected students were held in jail in Northern Cyprus, a territory which has "illegally" been occupied by Turkey since 1974.
The Turkish Republic of Northern Cyprus (TRNC) is a de facto formed state in Northern Cyprus that is currently recognised only by Turkey.
Nestoros highlighted that Cyprus had engaged the Zimbabwean government to stop students flocking to Northern Cyprus where they end up jailed after being granted fake scholarships by scammers working in cahoots with "illegal" universities.
"The Northern part of Cyprus has been occupied by Turkey since the Turkish invasion in 1974. Since then the government of the Republic of Cyprus, which is the only recognised government in Cyprus and a member of the EU, is prevented by the Turkish occupation army from exercising control or applying the rule of law in the occupied areas of Cyprus.
"The students you are referring to are not being held by the authorities of the Republic of Cyprus. They have been held illegally by the illegal regime in the occupied part of Cyprus. Over the past five to six years, we have been into discussions with the Zimbabwe Council for Higher Education (ZIMCHE)," Nestoros said this week.
As the dispute between Nicosia and Ankara over Northern Cyprus rages on, Turkey, as reported by our sister paper the NewsDay, dismissed reports that Zimbabwean students were being trafficked to her country as labour and sex slaves.
"We have taken necessary steps regarding such fake news and there are no such things…we have issued a statement on that," Turkish Ambassador Berna Kasnakili was quoted as saying.
Ankara and Nicosia are the capital cities of Turkey and Cyprus, respectively.
In a bid to address the problem, Nestoros said the matter had also been brought to the attention of Vice-President Constantino Chiwenga, among other authorities.
"We have also held discussions with the then chairman of the Foreign Affairs Committee, the Deputy Minister for Scholarships, and other ministry officials. The matter was also brought before the former Minister of Foreign Affairs as well as the Vice-President of Zimbabwe.
"Unfortunately, over the past years the Embassy of the Republic of Turkey has been active in recruiting students from Zimbabwe, in violation of their terms of credence by issuing so-called "visas" for people to travel to these areas. As a result, thousands of students who have been promised scholarships and cheaper studies have been lured into coming to the occupied part of Cyprus," Nestoros said.
He estimated that about 5 000 Zimbabwean students had been lured to Northern Cyprus, raising fears over their safety.
"As a result, thousands of students who have been promised scholarships and cheaper studies have been lured into coming to the occupied part of Cyprus. Our estimate is that today there are about 5 000 students from Zimbabwe who have arrived illegally in the occupied areas through Turkey. Like you, we are deeply concerned with the situation these Zimbabwean students find themselves in," he said.
In dire circumstances, Nestoros said Cyprus has assisted in repatriating students who have died in Northern Cyprus.
"In some instances we had to assist parents repatriate the remains of students killed in the occupied part of Cyprus. We also receive reports of students forced into prostitution or drug trafficking by some illegal elements in these areas.
"Unfortunately, Cyprus is unable to assist those jailed illegally in these areas for the reasons given above. When prospective students and parents contact us seeking advice prior to their "enrolment" with such universities my office explains the situation to them and advises against dealing with any such entities. Unfortunately, the majority of those people ignore our advice," the diplomat said.
Director of national scholarships Christopher Mushohwe referred questions to the ministry of Foreign Affairs.
"Thank you for your inquiry. Questions of whether or not Zimbabwe deals with Cyprus should be directed to Foreign Affairs," Mushohwe said.
According to a report published by the United States state department this year, Zimbabwe has struggled to satisfy the minimum standards for the elimination of human trafficking.
The report observed that Zimbabwe: "did not amend its anti-trafficking law to criminalise all forms of trafficking…and(failed) to identify any trafficking victims or provide care for victims in its designated shelter."
It (the report) recommends, among other recommendations, that Zimbabwe: "amends the anti-trafficking law to criminalise all forms of trafficking in line with the 2000 UN TIP Protocol and renew, implement, and allocate sufficient resources to the anti-trafficking national action plan (NAP)."
Related Topics