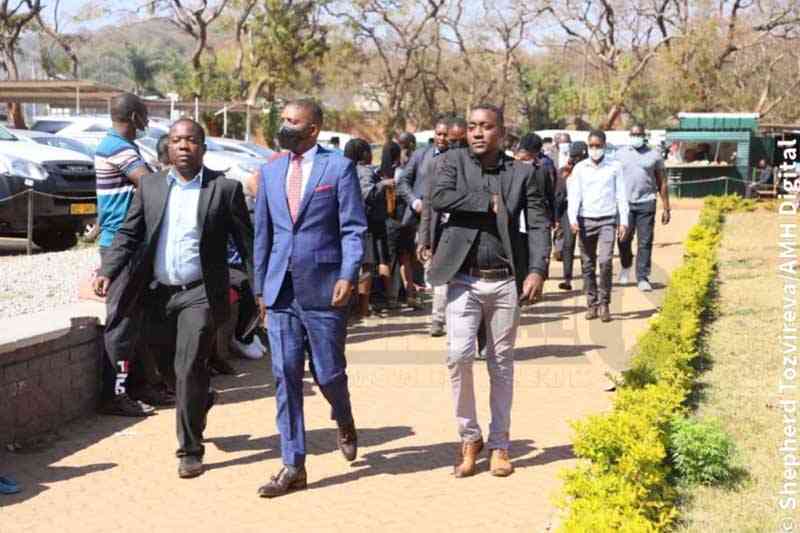 ZANU PF legislator for Gokwe Nembudziya, Justice Mayor Wadyajena, is seeking the release of his passport to travel out of the country on parliamentary business.
On his previous remand appearance, Wadyajena submitted a letter written by the Speaker of the National Assembly Jacob Mudenda seeking the release of his passport to travel to Britain and Germany on parliamentary business.
The Zanu PF legislator and his company Mayor Logistics are being charged alongside seven accused persons that include Cotton Company of Zimbabwe (Cottco) managing director Pious Manamike, marketing and business development manager Maxmore Njanji, acting procurement manager Fortunate Molai, and Chiedza Danha, a director for Pierpoint Moncroix Mauritius.
They face fraud and money-laundering charges involving US$5,8 million.
Wadyajena allegedly bought 25 haulage truck horses while his two luxury cars, a Lamborghini Urus and a BMW X6, were impounded as part of investigations into the fraud.
Wadyajena's lawyer, Oliver Marwa said he would file a challenge against the placement of his client on remand.
His co-accused Njanji successfully filed for the release of his passport saying he wanted to go to South Africa for medical examination.
The State did not oppose his application.
Allegations are that sometime in 2019, the accused persons defrauded Cottco of millions of United States dollars through fictitious purchase of goods purportedly for use by Cottco facilitated by Pierpont Moncroix, a shelf company in which Danha and Euphrasia Mupedzisi are directors.
On March 14, 2019, Cottco raised an internal voucher No 264583 for the supply of 3 200 000, 92-inch special high carbon bale ties for the 2019 ginning season.
Prosecutors claim they used the company to get orders for carbon bale ties, which were to be used by Cottco.
Court papers state that Cottco never received the bale ties as per the agreement with the company and the accused persons allegedly diverted the money for personal use.
Related Topics