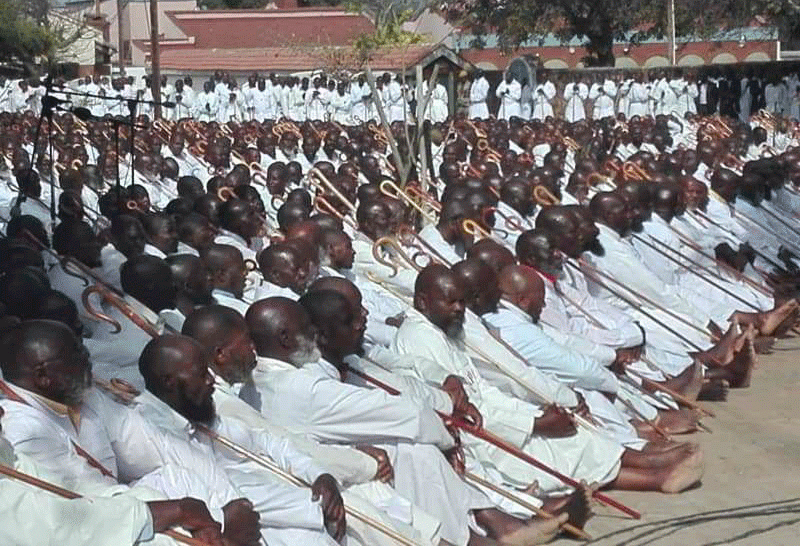 THE Mugodhi Apostolic Faith Church leadership wrangle rages on with four members of a rival group contesting the appointment of the founder's son, Washington Mugodhi as substantive leader.
Ranganai Chikwena, Lameck Chakuinga, Funny Chadya and Phinias Jafa, who filed a fresh application challenging Washington's leadership, were last week ordered by the High Court to argue at trial as there were too many material disputes.
"I am persuaded that there is a material dispute of facts which requires the adducing of viva voce evidence to resolve it," High Court Judge Justice Gladys Mhuri ruled last week.
The quartet sought a court order directing one Aaron Munodawafa and Tonnie Sigauke to be appointed substantive bishop and vice for the church, respectively, according to the church's constitution.
Munodawafa and Sigauke have both attempted to overthrow Washington as church leader through various court battles which are pending.
In their latest application, the four argued that the church constitution was not followed when Washington was appointed leader.
They argued that his ascension was unconstitutional, rendering all his decisions as the church's bishop null and void.
However, the church counter argued saying it did not have a written constitution, but relied on oral cannons.
Mhuri ruled: "It is, therefore, ordered that the matter be referred to trial for evidence to be led from the committee members on the constitution referred to for the court to determine whether the church has a written constitution."
The factional fights broke out after the late bishop Tadeau Mugodhi appointed his son Washington as church leader, reportedly in violation of the church's constitution.
Follow Desmond on Twitter @DChingarande1
Related Topics