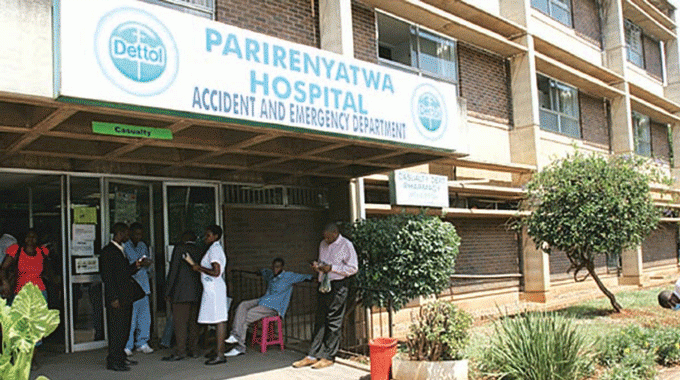 PARIRENYATWA Group of Hospitals has come under the spotlight for negligence following the death of Joyce Chabvura of Mt Darwin after the medical facility reportedly refused to operate on her broken leg because she could not pay upfront for the service.
The deceased's husband David Chabvura yesterday told NewsDay that his late wife was admitted for more than a month without any assistance from the medical staff because her family could not afford to pay upfront for services.
"My wife was admitted to the hospital for more than a month and they were refusing to operate on her demanding cash upfront. We then ran around looking for the money. When we finally got the money, they told us they could no longer proceed with the procedure saying it was too late," he said.
"They started prescribing expensive drugs which we bought and the medication was disappearing. We raised the issue with the medical staff, but nothing was done. As a form of punishment to the family, they started neglecting her. At the time of her death, she had bed sores because no one was looking after her."
Hospital spokesperson Linos Dhire said the institution had not received any complaint and urged patients to report cases of abuse at the complaints desk.
"We haven't received any such complaint. If patients have complaints, we have proper channels to follow," he said.
In April this year, authorities at the State-run hospital landed themselves in trouble after a new-born baby had her leg amputated after the staff administered wrong medication.
Follow Problem on Twitter @probymasau
Related Topics