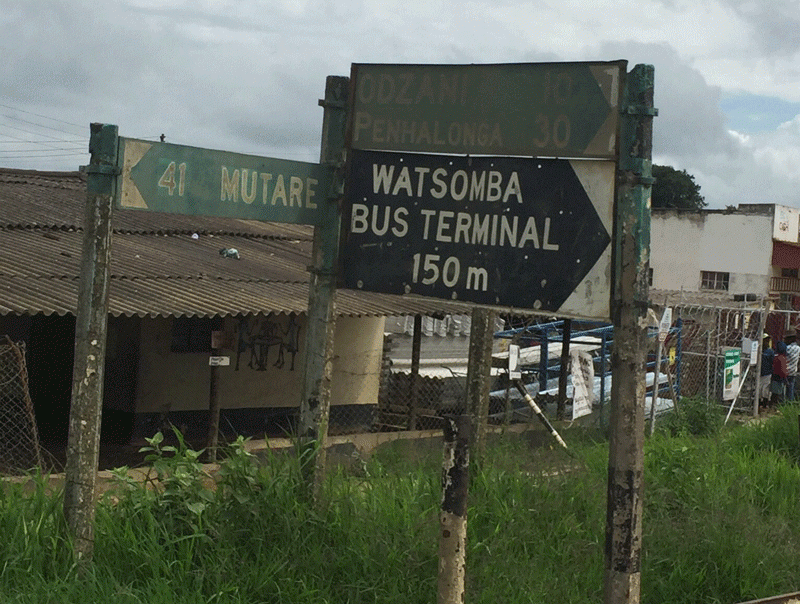 SUSPECTED Zanu PF supporters yesterday disrupted Parliament's public hearings on the National Youth Services (NYS) in Manicaland.
The Parliamentary Portfolio Committee on Youth is currently gathering views nationwide on the NYS programme whose cadres have been accused of unleashing electoral violence in previous polls.
In Manicaland province's Watsomba yesterday, suspected Zanu PF activists dominated the hearings, disrupting proceeding and forcing a premature end to the event when they started singing after only two participants had shared their views.
Councillor Nhamoinesu Chitsora said the programme should show a difference from that of the (former Rhodesian leader Ian) Smith regime.
"The programme does not outline who people report to, between the Ministry of Defence and the Ministry of Youth" Chitsora said.
"There should be an enabling Act that shows us that it's divorced from the military aspect that was there during the Smith regime."
Another participant Mildred Muzanechita called for an audit of the previous NYS programmes saying: "When we look at the issues of our budget, the programme was budgeted for because most youths are unemployed. If possible, can these funds be channelled to projects that support the youths, and establish vocational centres that train youths free of charge."
Committee chairperson Mathis Tongofa said: "We are going to report that they (hearings) were aborted prematurely, but we will continue with other hearings that are left so we are now going to other places and report according to the overall consultation programme."
Efforts to get a comment from Zanu PF were fruitless.
Government announced plans to reintroduce the NYS beginning next year, with Sport, Arts and Recreation minister Kirsty Coventry last week saying the programme would be rebranded to include early childhood development learners.
The NYS programme, first introduced in 2001 by the late Youth Minister Border Gezi, was stopped after six years due to funding challenges.
Follow Harriet on Twitter @harrietchikand1
Related Topics