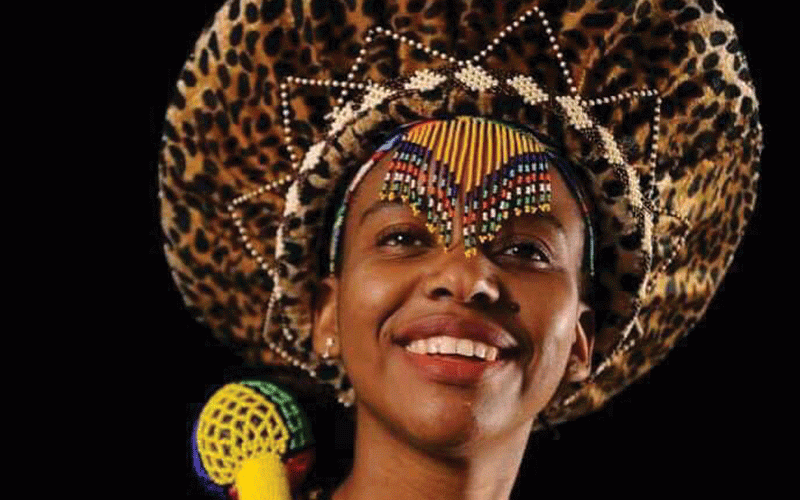 BEAUTY queen Talent Sibanda, who has a hearing impairment, is set to represent Zimbabwe at the Miss Queens of Africa contest slated for this November in Namibia.
The 24-year-old rising model, who is writing her own and Zimbabwe's pieces of history, already has a sash over her shoulder after she was adjudged the first princess at the Miss Deaf Zimbabwe in 2019.
After having that local sash, Sibanda is now eyeing an international one with her pending participation at Miss Queens of Africa.
Speaking to NewsDay Life & Style with her mother, Dorcas interpreting, the model said she took interest in modelling in 2019.
"I actually began modelling at a later stage in life, it is not a childhood thing. I was motivated by the fact that I got the title of first princess at my first attempt. Then when COVID-19 hit, things had to be put on hold and I relocated to South Africa, but I am back and chasing my dream," Sibanda explained. The model's mother said the family was happy and supportive of their daughter's ambitions.
"Although she is able to deduce what you are saying even through reading your lips, at times it is a bit difficult to be interacting with people who have the senses of speech and hearing when you are hard of hearing," noted the model's mother.
"For starters, in Namibia she will be competing against models whose senses are fully functioning so at times it places her at a disadvantage. The hard thing to tackle is that there are few people who can interpret sign language, this makes things hard for her." Talent's mother said her daughter was multi-talented.
"Just like her name, she is very talented. Talent is a dressmaker as well and whenever she is not busy, she sits on the machine and sews," she said, adding that this made her happy and she is optimistic that her achievement will boost her joy and confidence.
Follow us on Twitter @NewsDayZimbabwe
Related Topics