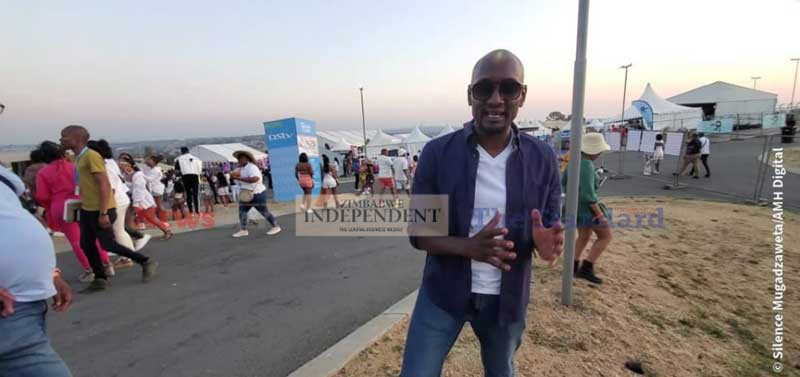 STAKEHOLDERS in the Zimbabwean creative industry need to start telling authentic stories that identify with the people if the country is to compete on a global film and entertainment scale, South Africa-based renowned actor Leroy Gopal has said.
Gopal made the remarks speaking to NewsDay Life & Style, at the DStv Delicious International Food and Music Festival in Kyalami, South Africa.
The event makes a return this year after a two-year COVID-19-induced hiatus.
"The world does not know Zimbabwe has great talent and the only way to change that is to do it the way yesteryear greats like the late Safirio "Mukadota" Madzikatire and Lazarus "Gringo" Boora did it," Gopal noted.
"What we need to revive glory is to tell our own authentic stories. We don't have to tell stories like other people are telling stories or act like other people. Let us tell our own stories. Let us do it the way Mukadota did it, that is how we birth our own unique stories that really put Zimbabwe back on the entertainment map."
Gopal noted that Zimbabwe has unique talent which is yet to be explored, adding that he would soon be working with local writers and producers on various projects.
"There are a few people that I am working with, writers and producers and I am really looking forward to working with more actors," he said.
In terms of local expansion of the creative industry, Gopal said the film and entertainment space needed to be opened up without boundaries and limitations.
"We need to open up the entertainment industry by not limiting what it is that we can do or shoot. The moment I put out a camera, let me shoot as an entertainer without putting boundaries or limitations. Let us do what we do as entertainers and tell our stories," he explained.
The festival opened with a special tribute to the life and legacy of South African singer songwriter and activist Miriam Makeba, whose music and artistic work motivated the struggle for the freedom and equality of black people.
The two-day event was headlined by performances from Burna Boy, Angie Stone, Nisi and Babyface.
Related Topics