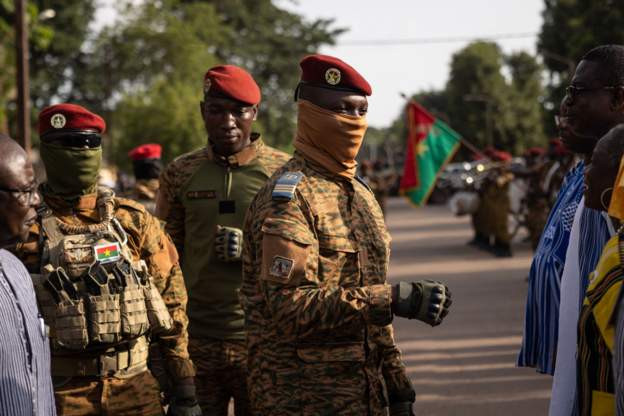 Burkina Faso authorities have ordered France 24 broadcasts off air following an interview with the head of al-Qaeda militant group's North Africa wing, Aqim.
"France 24 is not only acting as a mouthpiece for these terrorists, but worse, it is providing a space for the legitimisation of terrorist actions and hate speech," Burkina Faso's minister of communication, Jean-Emmanuel Ouedraogo, said in a statement.
He said the government had therefore decided "in all responsibility, and in the name of the superior interest of the nation, to suspend indefinitely the transmission of France 24 programmes on national territory".
France 24 aired the interview with Aqim's leader Yezid Mebarek earlier this month, after France killed his predecessor in an air raid.
The relationship between Burkina Faso and France has soured since the coup in October last year.
Burkina Faso expelled French troops who had been unsuccessfully fighting the Islamists, inviting Russian mercenaries in their stead.
Related Topics