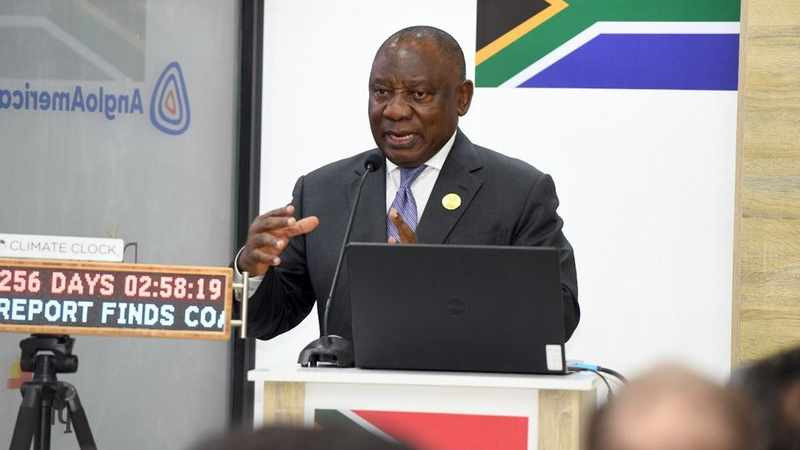 President Cyril Ramaphosa arrived in Kenya on Wednesday along with several ministers from his Cabinet where he was meeting his Kenyan counterpart, William Ruto, the Presidency confirmed in a statement on Wednesday.
President Cyril Ramaphosa is in Kenya for an official state visit with newly elected Kenyan President William Ruto to discuss how Kenya and South Africa can improve on their relations.
A number of high-level ministers have accompanied Ramaphosa on the official state visit to the East African country, including International Relations and Co-operation Minister Naledi Pandor; Minister of Agriculture Thoko Didiza; Arts and Culture Minister Nathi Mthethwa; Minister of Home Affairs Dr Aaron Motsoaledi; Minister of Trade, Industry and Competition Ebrahim Patel; Human Settlements Minister Mmamoloko Kubayi; Minister of Justice and Correctional Services Ronald Lamola and Health Minister Dr Joe Phaahla.Last year, Ramaphosa requested both countries' ministers to remove any unreasonable barriers or challenges that were stifling efforts to ramp up trade between the two countries.
The two countries signed eight agreements and memoranda of understanding in the fields of tourism, health, transport and migration, among others.
Ramaphosa further committed to increasing the volume and broadening the composition of trade between the two countries in the 2021 meeting.
Kenya imports from South Africa was estimated at $402.03 million during 2021, according to the UN Comtrade database on international trade.
Ruto was declared the winner of Kenya's hard-fought presidential poll which took place on August 9, after narrowly beating his rival, Raila Odinga, taking 50.4% of the vote.
Related Topics