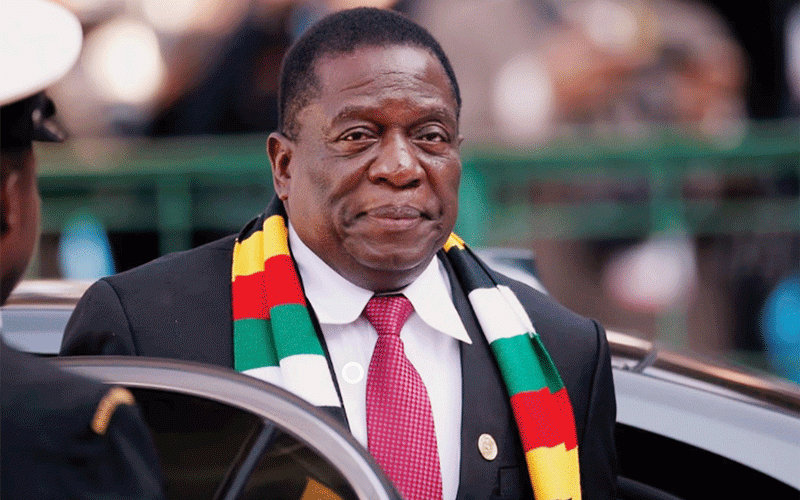 PRESIDENT Emmerson Mnangagwa pulled yet another shocker from his apparently large bag of many surprises by showing off his prized possession: A herd of one of Africa's most expensive indigenous cattle breed — the Ankole.
This breed is resident in east and central Africa and when southern African heads of State start taking keen interest in the breed, we should be excused for naturally taking interest as well.
We hear that South African President Cyril Ramaphosa was the first to ship these cattle in 2004 to the Rainbow nation, where we understand a heifer can be sold for R950 000 (nearly US$50 000) and a bull for over R1 million, although on average the animals can fetch anything above R300 000 (US$15 000).
The Ankole breed is a very special breed of cattle renowned for its lean meat and excellent milk quality, and that our very own President has these cattle at his Precabe Farm in Kwekwe makes us very curious for many reasons.
Recently, the President unveiled a presidential jet, then a fleet of 18 helicopters and now a undisclosed head of Ankole cattle, which makes some of us start asking questions as to why our President is doing all these things in secrecy.
For the cattle, we are sure he would have gained one to several voters in this year's plebiscite if he had told us that he had imported the cattle to improve the country's breeds.
But everything was done in top secrecy, only for us to learn of their existence in Zimbabwe following Mozambican President Filipe Nyusi's visit last week. Pardon us if we conclude that the cattle were brought here for self-aggrandisement.
We shudder to imagine how many more secrets is our President holding, besides the date of this year's elections, which we feel should not even be a secret at all since it is constitutionally provided for in our supreme law that we hold elections after every five years?
The level of secrecy by our leader is more than worrying and is setting a very bad precedent because it opens up the country to all manner of nefarious dealings such as those which were recently publicised by the international news channel Al Jazeera.
When everything that a country's leader does is shrouded in secrecy, fears abound that the country may be mortgaged right under our very noses because honestly, if this man was elected to lead us, why should he be so averse to us knowing about his affairs, especially if they affect us?
Is it not our right as citizens to know what our President owns and what he is doing with the money in our national coffers?
We implore our dear leader not to operate under the radar, so to speak, because this breeds mistrust in those he is leading and creates opportunities for criminals to hide in the shadows of his secret deals to engage in their own shenanigans.
Related Topics