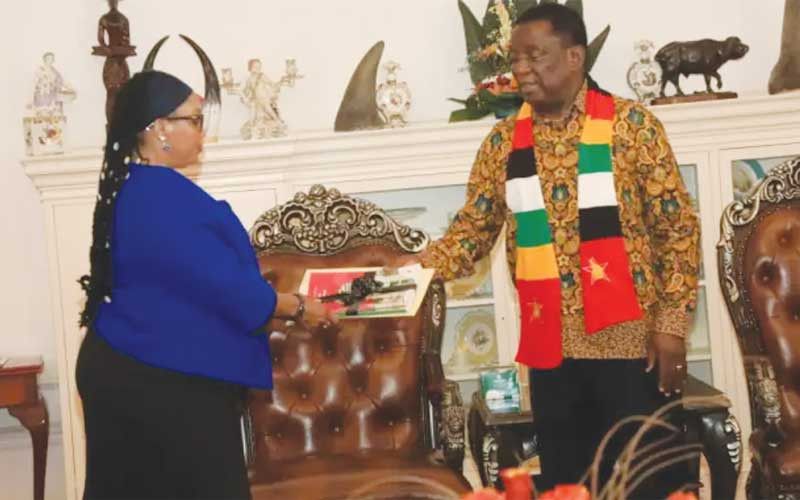 ZIMBABWEAN electoral processes have in recent years become the reason for its strife and ostracisation from the Commonwealth of nations.
None more so that the bitterly fought and fraught elections in 2018, which left the country more polarised than ever, created political rivalries and schisms that are proving difficult to heal.
And so, we roll on to another election and the controversy is just starting.
The delimitation process meant to guide the polls has not only become a focus of attention, but it is threatening the very essence of democratic processes needed for free and fair elections.
Zimbabwe is never far from a crisis, usually of its own making.
Legislative watchdog Veritas says President Emmerson Mnangagwa may have gazetted a wrong final delimitation report on Monday and that the gazetted report does not declare the names and boundaries of the wards and constituencies as required by the Constitution.
This begs the question: How did Mnangagwa gazette the wrong report? Was it deliberate? To what end?
"Note that the President is not expected to publish the delimitation report itself; he is supposed to declare the names and boundaries of the wards and constituencies," said Veritas.
"In fact, the President did publish the report, but he left out the most important part, the one that sets out electoral boundaries."
According to constitutional lawyer Lovemore Madhuku, if Mnangagwa does not validate the new boundaries to be used in the upcoming polls in another gazette, the report he published on Monday is pointless.
"Without that, the new delimitation boundaries are a legal nullity. He did not gazette anything as required by section 161(11) of the Constitution," Madhuku said.
The Zimbabwe Electoral Commission (Zec) has also been accused of using the wrong formula to come up with the boundaries, plunging the delimitation process in jeopardy.
Law experts said in line with the Constitution, Mnangagwa should have gazetted the delimitation boundaries to validate the new boundaries to be used in the upcoming polls, they argued.
The delimitation report has been marred by various irregularities which include lack of transparency by Zec and its secretive interactions with Mnangagwa.
Think-tank Zimbabwe Democracy Institute also says the delimitation report was basically a scheme to ensure that the ruling party maintains its two-thirds majority in Parliament.
This, of course, will allow the party to change and shape the Constitution according to the whims and demands of its leader, who has not been shy to make use of the advantage.
As Zimbabwe heads into the election period, all signs point to another disputed election result and a disaffected populace and more strife for the next five years.
Related Topics