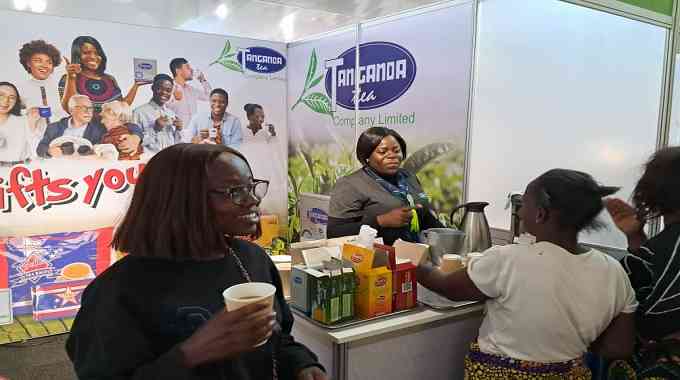 LOCAL companies who attended the just-ended premier trade show in Zambia made great contacts with buyers and businesses wishing to source from Zimbabwe, NewsDay Business can report.
National trade development and promotion organisation, ZimTrade, led the participation of 25 companies at the Zambia Agricultural and Commercial Show (ZACS).
The composition of participating companies included women-led and youth-led enterprises who are part of the ZimTrade capacity development programme.
At the fair, which ran from August 2 to 7, participating companies connected with potential buyers to distribute their products across Zambia.
The results from the show are expected to drive Zimbabwe's exports into Zambia, in line with the government's agenda to grow the visibility of local products and services on the continent and beyond.
First time exhibitor at ZACS, Paramount Garments, said the event provided insights into penetrating the Zambian market and they are forging relations with leading distributors.
"This has been phenomenal for us, it has been a great eye opener, and the response has been excellent.
"We have had great interactions with Zambian companies who have agreed to assist us make inroads into the Zambian government tender process as well as the private sector.
"The general consensus was that we should set up distribution outlets across Zambia as our products were well received," Larry Brown, customer care manager of Paramount Garments, said.
Larry also said the show was crucial in creating linkages with exhibitors from other countries such as Namibia, and Democratic Republic of Congo.
"We met with the Namibian delegation who were very impressed with our products and have echoed the same sentiments of potential to perform well in their market.
"At the Exhibition Stand we met with many Small to Medium Enterprise and Entrepreneurs from across the region who have also expressed great interest in our products and were keen to become distributors and/or resellers which I feel is in line with the theme of the show.
Agriculture equipment manufacturer Terraquip Agricultural Services said they received positive feedback from companies in Zambia's sectors such as agriculture, and building and construction.
"We managed to link with customers for our products, especially our towered grader and potential customers, including Zambia's government ministries, farmers and safari operators like our products.
"Considering as a country, we have advanced our manufacturing sector, clients also requested us to refurbish their equipment and this niche space will provide us with more revenue streams going forward," Tafadzwa Chidyandunge, Terraquip Agricultural Services general manager, said.
Going forward, Chidyandunge said they will pursue the leads generated at the Zambia show.
"We are going to send our engineers to meet the customers and get the actual specifications of work needed for the jobs.
"We have also noted potential in other provinces in Zambia and we are going to make trips to the North so that we meet the mining community and see their needs," he said.
Protective clothing manufacturer, Megabreeze, said they engaged with decision makers from potential clients and are optimistic of better returns.
"This has been a positive trade fair as we have secured work wear orders as well as contacts of decision makers from Zambian Government, Ministries, and private sector organisations," said Evans Sonhera, Megabreeze director.
ZACS is a multi-sectoral trade fair that showcases different products and services such as agricultural machinery and implements, processed foods, livestock, horticulture, and financial services.
The 95th edition of the trade show is running under the theme, "Inclusive Economic Transformation".
Participating companies are drawn from sectors with huge potential for export growth into Zambia, such as fast-moving consumer goods, agricultural inputs and implements, leather and leather products.
Other sectors represented are protective clothing, building and construction, and services.
Related Topics