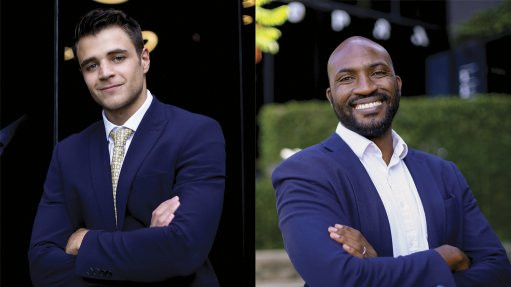 ZIMBABWE should address exchange control challenges, currency volatility and bring clarity to its fiscal policies, if it hopes to draw investors to the mining industry, South African law firm, NSDV has said.
The southern African nation is well-known for its geological wealth and a generally well-developed mining sector, but restrictive laws and the prevailing harsh economic conditions are providing little to no comfort.
In a recent report, NSDV foreign mining and construction lawyer Methembeni Moyo and candidate attorney Dominic Varrie say Zimbabwe has the potential of becoming a mining superpower with its vast natural resources.
However, economic and political challenges remain an albatross on Zimbabwe's neck, making it an unsafe mining investment destination.
"The currency risk issues that affect Zimbabwe's mining sector can be addressed; foreign and local investors will be more inclined to inject funding that will afford junior to mid-tier miners the much-needed capital to take advantage of Zimbabwe's vast natural resources," Moyo and Varrie said in the report.
"The mining sector is a critical feature of Zimbabwe's economy, accounting for around 12% of the country's gross domestic product and around three-quarters of Zimbabwe's export earnings in 2022," Moyo and Varrie said in the report.
They added that investors should be taking out their gains without undue restriction.
The report noted that costs in the mining sector are on the rise owing to inflation, and junior to mid-tier miners are finding it tough to raise capital to take advantage of the favourable commodities price cycle in precious metals and battery minerals.
"This makes raising foreign currency externally or locally for expensive capital-intensive mining projects difficult."
The report, however, notes that the Victoria Falls Stock Exchange (VFEX) is one innovative avenue available to junior and mid-tier miners to raise funds in their quest to thrive in Zimbabwe's challenging economic environment.
VFEX is an alternative stock exchange established in 2020 as a subsidiary of the main Zimbabwe Stock Exchange (ZSE), operating out of the Victoria Falls Special Economic Zone.
"The bourse incentivises listings with the prospect of raising capital in hard currency. These incentives include that all the cash inflows raised on VFEX are considered free funds and can be kept in Financial Conduct Authority investment foreign currency accounts," the report added.
The lawyers stated that the success of VFEX is "undeniable", pointing to the bourse's over 400% increase in market value in the past year, which currently sits at US$1,4 billion.
The value of stocks traded on VFEX during the first quarter of this year amounted to more than US$13 million.
They noted that VFEX has created a procedure for listing specifically applicable to junior mining companies.
The criteria for the listing of junior mining companies on VFEX entails that they must have a subscribed capital of US$250 000; not less than five million equity shares in issue; a satisfactory profit history for the preceding three financial years, if applicable; and at least 20% of each class of equity shares must be held by public shareholders unless otherwise agreed with VFEX.
The report further notes that the listing of Caledonia Mining Corporation on VFEX in 2021 demonstrated the funding potential of VFEX, which received support from Zimbabwean investors who oversubscribed by more than 50% for the Caledonia depository receipts, with Caledonia raising US$7,8 million — more than double the originally target of US$3 million.
The capital Caledonia raised was used, in part, to fund a 12 megawatt solar photovoltaic plant which became operational in November 2022 to reduce on-mine costs.- Follow us on Twitter@NewsDayZimbabwe
Related Topics