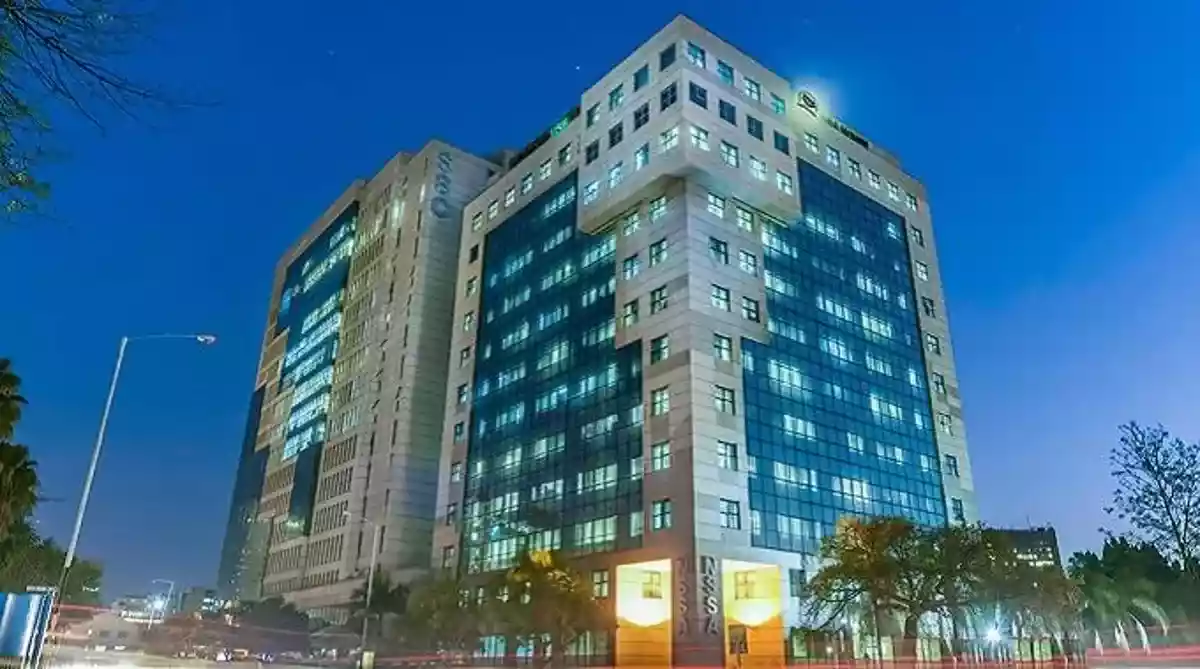 THE sun is shining brightly in Zimbabwe's capital, Harare.
It is a typical summer day, hot and dry, with a light breeze rustling through the trees that line the bustling streets.
As people go about their daily lives, few of them stop to think about the plight of those less fortunate — particularly those who are excluded from the National Social Security Authority's (NSSA) pension schemes.
This exclusion has a devastating impact on the lives of countless Zimbabweans, especially those who are retired or nearing retirement age.
Without the safety net of a pension fund, many of these people have to depend on support from family members, charity or even the government to make ends meet.
NSSA currently only covers 24% of the working population, a figure that is woefully inadequate.
This means that millions of Zimbabweans are excluded from receiving any financial support in their retirement.
The lack of pension funds is just one of many challenges facing the nation, and it's something that needs to be addressed urgently.
One such person without a safety net is 60-year-old Solomon Chigaka from Harare.
Throughout his entire life, he has never had a formal job.
"I've been selling various goods on the streets as a street vendor to make ends meet," Chigaka said.
"However, I cannot save for the future with the little I receive.
"I just do menial, hand-to-mouth work. I just work for the 'toilet,'" he added as he wiped sweat from his forehead.
Recognising that a greater percentage of Zimbabweans, particularly those working in the informal economy are currently excluded from social security coverage, NSSA acting general manager Charles Shava said they were working on developing an informal sector scheme that considers the needs of players in that sector.
"Already we have produced a report on the feasibility of extending coverage to the informal sector working in partnership with the International Labour Organisation (ILO)," Shava said.
"Now we intend to undertake extensive stakeholder engagement which will culminate into a nationwide informal sector needs assessment survey.
"It is our hope that the information collected from this survey will enable us to design and cost a sustainable scheme that meets the needs of the informal sector."
According to ILO estimates, almost 5,2 million people trade in the informal economy in Zimbabwe, 65% of whom are women.
Currently, only about 1,4 million Zimbabweans are covered under social security schemes against an estimated total labour force of 3,9 million, according to the latest Zimstat labour force presentation.
For Zanele Ndlovu, a retired teacher from Bulawayo, the pay-outs from NSSA are far from adequate to cushion her against the rising cost of living.
"Yes, I receive benefits from the NSSA pension plan, but the money I receive is insufficient to satisfy my monthly needs," Ndlovu said.
"For instance, using the parallel exchange rate, I only received $41 496 last month, which is equal to US$35."
The local currency has continued to depreciate against the greenback in formal and informal markets, where goods and services are increasingly priced in United States dollars or South African rand.
Additionally, the prices of goods and services continue to rise, even in US dollars, a trend that is likely to persist, according to the FewsNet, condemning more citizens, particularly the elderly, to poverty.
According to a survey conducted in January 2023 by Zimstat, about 80% of food purchases are made in USD, with the remaining 20% being made in local currencies.
According to the World Bank, Zimbabwe's January 2023 real annual food inflation rate in local currency was 121%, the highest in the world.
Due to these hardships, pensioners are actively lobbying the government for a United States dollar payout.
"As pensioners under NSSA, our concerns are that the payouts that we are getting are not sustainable.
"We would love to have a situation where we are paid sustainable payouts as pensioners," Zimbabwe National Pensioners Forum Trust (ZNPFT) chairman Winos Dube said.
"We are advocating for a change in the payouts made by NSSA, so that pensioners can receive their payments in US dollars rather than RTGS.
"This is because the current payouts, though they may exist, do not provide enough money to sustain pensioners' lives."
Dube revealed that they have made it clear to the management of NSSA that the current payouts are a mockery of the pensioners' lives.
"We are firmly advocating for a minimum payout of US$150. We are working hard to ensure that pensioners will receive a payout that is fair and sufficient for them," he said.
However, one of the ZNPFT members said whenever retirees ask for their pensions to be increased, NSSA management always claims they will perform an actuarial analysis to ascertain if they have the capacity to do so. Yet, unfortunately, this rarely materialises.
"This is a mere excuse to refuse to pay us what we deserve. We know NSSA can also pay us in USD," the member said.
To combat the issue of exclusion, experts said the government needs to commit to increasing the coverage of the NSSA to encompass the entire working population.
This would ensure that everyone in Zimbabwe has access to a pension fund and can provide for their future.
In addition to increasing coverage, the government should also consider introducing more flexible retirement plans.
This would give people the opportunity to save for their retirement in a way that suits their lifestyle and financial situation.
"The impact of exclusion from the NSSA pension funds is far-reaching.
"Without access to a secure retirement fund, many Zimbabweans are forced to rely on family members or charity to make ends meet.
"This has a negative effect on their mental and physical health, as well as their overall quality of life," said Patience Chikwature, a Harare-based psychologist.
To ensure a better future for its citizens, Chikwature said Zimbabwe must address the issue of exclusion from its pension funds.p
"With the right commitment from the government and due diligence from the people, the nation can ensure that everyone in Zimbabwe has access to the financial security they need in their golden years," she said.
Speaking to journalists recently at the start of the NSSA/IPEC journalism mentorship programme for the 2023 season, Shava noted that by providing social security coverage, they have a critical part to play in reducing poverty and vulnerability.
"However, due to myths and misconceptions about social security many individuals either fail to realise that social security is their right and hence do not enrol on our schemes or simply do not access their benefits when they become eligible," he said.
"As an organisation we remain focused on becoming a world class provider of social security services by 2030 as such we are constantly working on various initiatives aimed at improving the livelihoods of current members as well as extending social security coverage to currently excluded groups of workers."
The NSSA chief said they were now "regularly reviewing pension levels so as to cushion our pensioners against inflationary pressures and hence preserve the buying power of their pensions."
As part of their mandate, NSSA is dedicated to promoting occupational safety and health in the workplace through teach-ins and health and safety assessments.
Additionally, they have implemented a number of initiatives to improve the resilience of pensioners, such as discounted groceries, zero bank charges, medical outreaches with a mobile clinic, a clinic in Harare for pensioners, goat farming out-grower programmes, and providing suitable housing for grossly disabled pensioners under the Accident Prevention and Workers Compensation Scheme.
For Harare resident Rejoice Vuma, the need for the government to safeguard the contributions of the populace by putting in place effective systems cannot be overemphasised.
High-ranking officials at NSSA have been implicated in corruption cases involving millions of dollars that have eroded the value of citizen's savings.
"As a contributor, I am concerned because corruption is rampant at NSSA. The government must take action," Vuma said.
"Also, NSSA needs to be shielded from political meddling if it is to be effective."
Related Topics